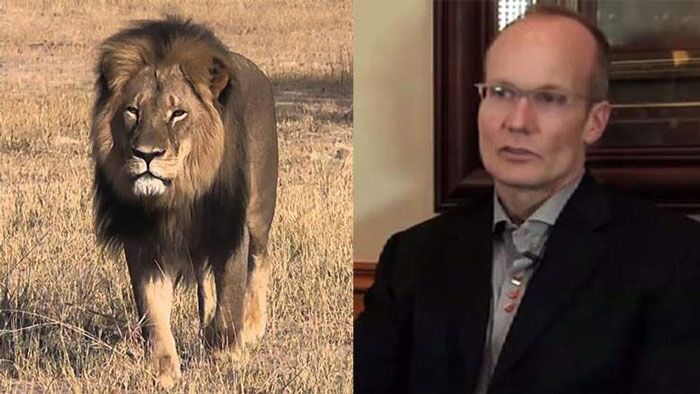 Earlier in July, a lion living in Zimbabwe's Hwange National Park was killed. Cecil, the lion, was the most famous and a friendly animal in the park. American dentist, Walter James Palmer, lured him out of the park and shot him using a crossbow. The lion was tracked by him for 40 hours before finally shooting him dead.
The story of Cecil had spread like fire on the internet demanding justice for him. According to Zimbabwe Parks and Wildlife Management Authority, two locals, who assisted in killing the lion are facing serious charges.
How was Cecil killed?
The details of Cecil's killing are tragic. The national park is a free-roam zone under the law of Zimbabwe. This means that hunting is not allowed inside the park. Had Cecil been killed inside the park, it would have been illegal. The dentist got to know about this law when he visited Zimbabwe and chalked out a plan to kill Cecil. He, with two aides, lured Cecil outside of the park, where it would be legal to kill him.
The trio tied a carcass to their car to lure him. Once he left the park, it was easy and legal to shoot and kill him. Palmer used a crossbow to injure Cecil. After stalking him for over 40 hours, he shot him again, now with a rifle. The trio then skinned Cecil and cut-off his head.
Palmer says that hunting down Cecil was legal however the Zimbabwean government says that it was illegal. A point to be noted here is that killing lions is not illegal in Zimbabwe. It is just a matter of taking appropriate permission to hunt, which the government says Palmer did not have.
Massive uproar on Internet
Killing of Cecil caused massive anger among people who took to Twitter to express their anguish. People also wrote negative and angry comments on his Facebook account.
#CecilTheLion was trending worldwide on Twitter, where people expressed their anger.
A petition, 'Justice for Cecil' has received 1,30,000 signatures so far. The petition demands Zimbabwe to "stop issuing hunting permits to kill endangered animals!"
National Geographic's Brian Clark says that, "Nearly a century ago an estimated 200,000 lions roamed across Africa. Now there are less than 30,000, and they are considered highly vulnerable."
Palmer's statement
Palmer expressed remorse in a statement- "I deeply regret that my pursuit of an activity I love and practice responsibly and legally resulted in the taking of this lion."
Another depressing problem
Cecil was the leader of two prides, which had 6 lionesses and 12 cubs and another male, Jericho. The pride is said to be in serious trouble as male lions are responsible for safeguarding the pride from other lions. Now that Jericho is left alone, he will not be able to defend the two prides.