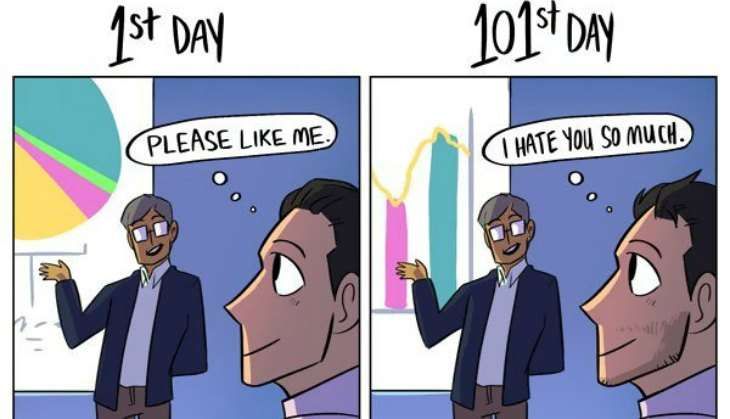 Do you remember your first job? That rush of enthusiasm for work, that extreme love for your company, that supreme patience for the folly of all humans? Yeah, that didn't last very long, did it?
Before existentialism set in and you were left floating in the sea of your own tears, there was the joy of the first day of work. Do you miss that level of passion, of that commitment? Your boss probably does.
And more than any other day of the week, it is Monday which deserves this story. So on this amazingly auspicious day, here's a peek at that part of 'you' that you've left behind. Thanks to these illustrations by cartoonist Karina Farek, those carefree days have come alive once more.
Credit: Bored Panda
Credit: Bored Panda
Credit: Bored Panda
Credit: Bored Panda
HT: College Humor