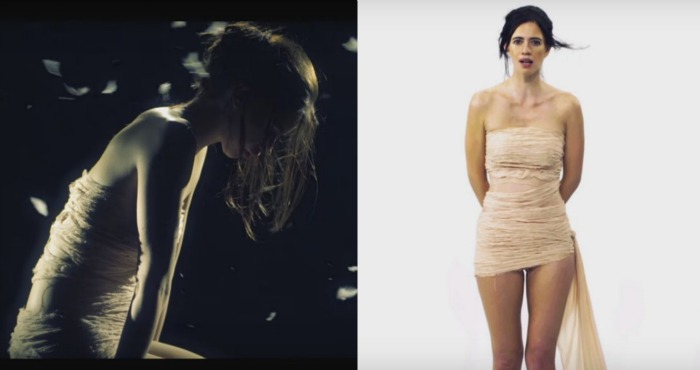 Kalki Koechlin has made a mistake. The actress has spoken about the desensitisation of the media towards women's safety, or rather the lack of it.
Her scathing poem, performed to the rhythmic beat of a printing machine, is directed at the daily media reports of gore and pain that highlight everything but the need to bring about change.
In a world where rape is always the woman's fault, her safety is obviously optional, Kalki says as she reminds us how we've become a society that no longer bats an eyelid at incidents of sexual harassment.
While half the population lives in fear of the 'beast riding at nights from Delhi to Pondicherry', catcalling as he goes along, the other half continues living, apathetic by now to the issue. We live in the world of numbers. Who cares about how you feel anymore?
Watch the full video here:
Scathing. Powerful. Resplendent. If Kalki is the voice we begin 2016 with, we're beginning well.
The video has been produced by Culture Machine which was co-founded by Venkat Prasad and Sameer Pitalwala in 2013. Culture Machine is current running eight YouTube channels - including the popular Being Indian, Old Delhi Films, Enna Da Rascalas, Put Chutney, and Blush.
This isn't the first time the theatre actress has been vocal about the need to make India more secure for women. She is one of the few mainstream Bollywood actresses who has consistently tried to expose our society's dual standards when it comes to women.
Last year, Kalki starred in Yash Raj Fim's web-series, A Man's World.
Before that we saw her in the widely popular 2013 AIB video starring her and Channel V VJ Juhi Pandey, called It's Your Fault.
The last time a mainstream Bollywood actress performed in a video, the internet could barely handle it. Homi Adajania's 2015 video for Vogue India, My Choice starred Deepika Padukone, Nimrat Kaur, Adhuna Akhtar, Anupama Chopra and several other well-known celebrities. Back then, it made people talk about the need to stop judging women for their life choices. This time we hope the dialogue also turns towards the media. Stop press. Think about that click-baity headline again.