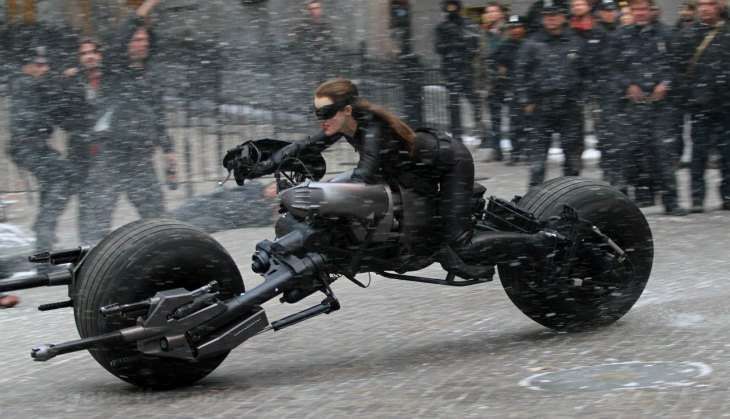 Because we are poor, the chances of us ever having a Batmobile or a Batpod are zero to none.
The fantastic armoured bike Catwoman rode away to glory right before Batman saved everyone's lives in Christopher Nolan's The Dark Knight Rises, has been auctioned off, and you're not the new owner.
The auction took place at the Prop Store, in London and has been reportedly sold off for Rs 2,691,4201.
Some of us struggle for change at the end of a month, others buy Batpods.
However, the Batpod wasn't the only memorabilia auctioned off. The Batsuit from The Dark Night Rises went off for 192,000 pounds, while the Batsuit from Batman Begins (2005) was auctioned for 96,000 pounds.
The other major prized item to be auctioned was the Hogwarts acceptance letter from Harry Potter from Harry Potter and the Philosopher's Stone (2001) which is now somebody's property for 8,400 pounds.
Where's that wine? This is TMI for one article.
-- With inputs from PTI