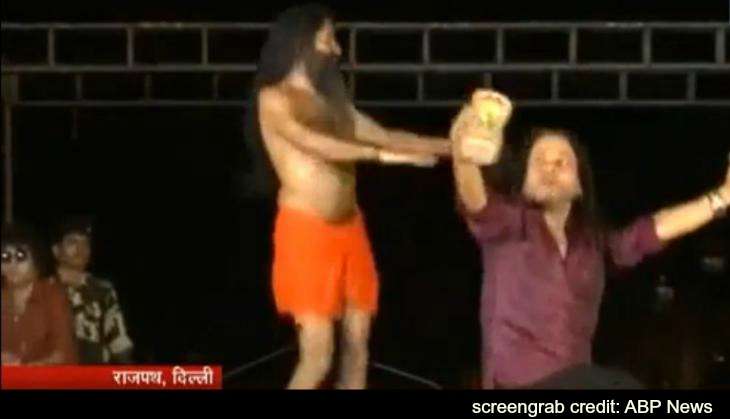 If you've not seen Baba Ramdev's dance-yoga video yet, have you even lived? Yoga guru and ayurvedic business empire owner, Baba Ramdev is nothing if not fun. And he proves it as he frolics to the beats of Kher with an energy level that's hardly seen in Delhi summers.
If you've never heard Kher's chartbusting number Bam Leheri, that's another thing for your to-do list. High pitched singing along with a super fast beat and a whole lot of frenzied dancing - that's the original.
The number that played out on Rajpath to kick off the celebrations for International Yoga Day on 21 June, yesterday, had something extra - Baba Ramdev. His excitement level is on point and in sync with the quick paced singing. If you thought doing yoga is just for silent meditation rooms, Ramdev just proved you wrong.
That looks like too much fun, you guys. What's your secret?
--
Edited by Abha Srivastava