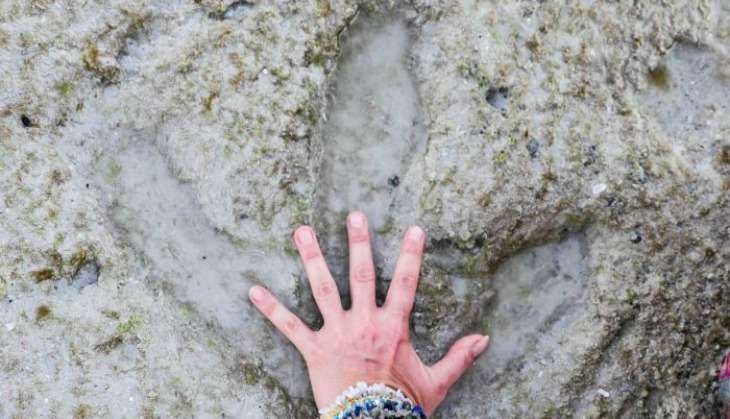 That awkward moment you go to the beach and literally walk in the footsteps of a dinosaur.
Bindi Lee Porth, an Australian seems to have stumbled upon the footprints of a former resident of the Jurassic age. After Porth shared the video she took of the footprint down at the beach with the channel, ABC sent journalist Matt Bamford down to Cable beach, Broome, in Western Australia.
Sharing a video on their Facebook page, ABC said "there are hundreds and hundreds of ancient trackways along the coast", but rarely do any fall under the radar of the tourist areas.
University of Queensland's resident palaeontologist Dr Steve Salisbury said: "This is a very exciting development; having someone beachcombing to come along tracks like this, this is what makes the Broome area and the dinosaur coast so special.
There have been tracks spotted in the Cable Beach area over the years, most of those are sauropod tracks, but this is the first time we've become aware of there being another type of dinosaur track in that area."
A walk along a beach in Australia certainly sounds a lot more fun than any other place right now.