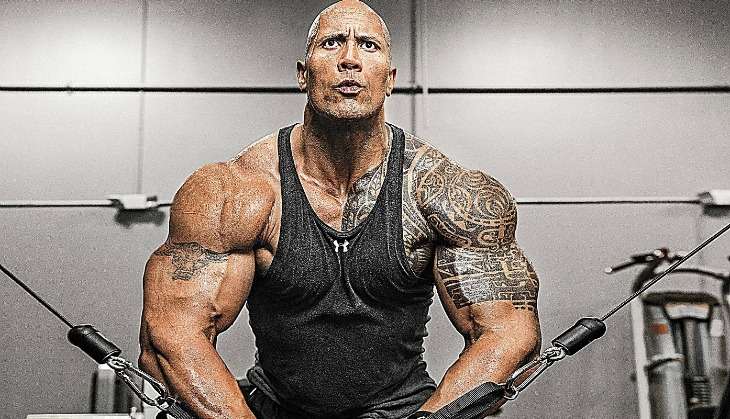 America, enough with your POTUS-related memes and jokes. Clearly, you do not know how to deal with humour because how and why else would Donald J Trump be the next POTUS?
We were meme-ing the Cheeto in 2012 and now he actually has access to the White House. Outrageous, to say the least. This August, Kanye West let us know that he wants to run for presidency as well, and obviously more memes followed.
Please understand that the fear of having to deal with a Kanye West presidency is now real.
The latest celebrity (why is this a trend?) to join the POTUS bandwagon is Dwayne Johnson. Because, why not. Amirite? While promoting his film Moana, Dwayne said that he would not rule out the possibility of running for the Oval Office in 2020.
"I wouldn't rule it out," Johnson told Vanity Fair at the event on Sunday.
"It would be a great opportunity to help people, so it's possible. This past election shows that anything can happen," he added.
Johnson may have no political experience, but that is no longer a criterion. On the plus side, he's no stranger to participating in political events. Back in 2000, he spoke at the Republican National Convention where he urged young people to vote.
He is still focusing on his acting career. Moana, in which he has lent his voice to a key character, will release in India on 2 December.
--
With inputs from IANS