Genius. Billionaire. Playboy. Philanthropist. And about to be replaced by a 15-year-old African American teenager.
Marvel has really taken feedback well it seems. The comic book manufacturing giant is ready to launch a new face as Iron 'Man' - and it's going to be 15-year-old Riri Williams.
Post the near-apocalyptic Civil War II, Tony Stark will reportedly pass over the Iron Suit to the Chicago-born, science nerd who studies at MIT. Iron Man has been in action since 1963, so looks like a change was long overdue.
Talking to TIME magazine, Iron Man creator and award-winning cartoonist Brian Michael Bendis said he was in Chicago for work a few years ago for a TV show that ultimately didn't see the light of day, but what struck him about the city was its chaos and violence. ".. And this story of this brilliant, young woman whose life was marred by tragedy that could have easily ended her life - just random street violence - and went off to college was very inspiring to me.
I thought that was the most modern version of a superhero or superheroine story I had ever heard."
And so Riri was born. There's just one catch here: the creator, writer, Brian Michael Bendis, cartoonists Stefano Caselli, Mike Deodato are all white. Oh well, too much diversity is perhaps too much to ask for.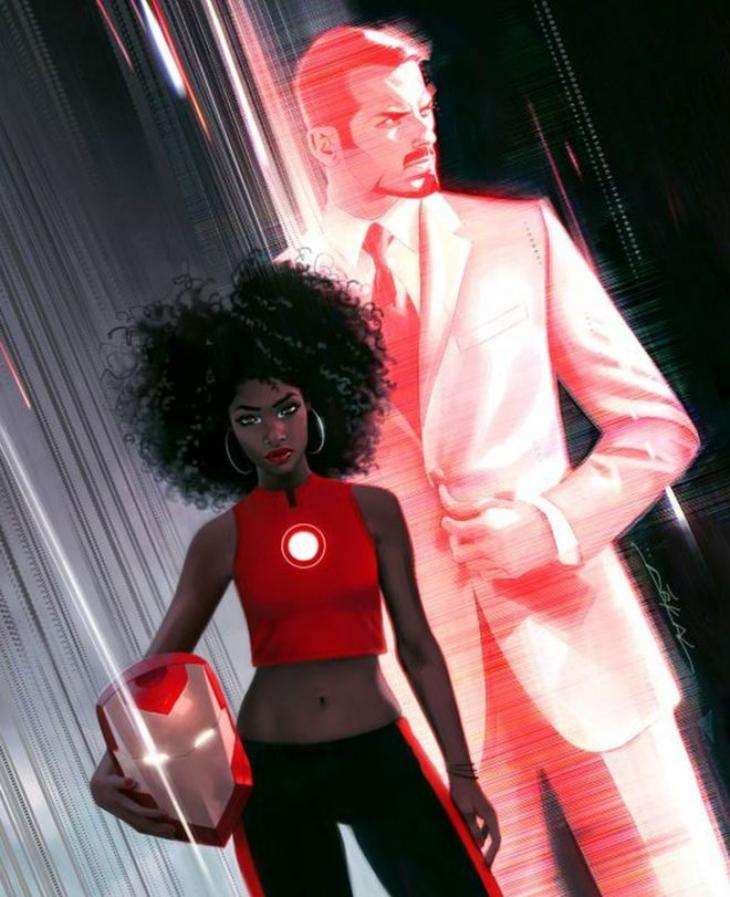 MIT/Twitter
Sneak peek at everything we know about Civil War 2 and the new Iron 'Man':
For starters, she's not going to be called Iron Man anymore. The new superheroine is still working on her name.
Riri has already received a bit of screen time. And it is through Tony that we learn of her existence. When a 15-year-old MIT student reverse-engineers an old Iron Suit on her own IN HER DORM ROOM - she's bound to be noticed.
Civil War 2 - the comic book -is largely going to be about Tony Stark and it's not going to be pretty.
Tony will be seen struggling to deal with the death of his best friend, Stark Industries is falling apart and he finds out who is biological parents are. #OhEmGee
Tony goes to meet Riri in the middle of all this after he finds out that a woman in an iron suit has been flying around - faster, better - than him. They meet, and what happens next is blowing our minds despite not knowing what actually happened.
Can't wait for this one, Marvel.
--
Edited by Abha Srivastava