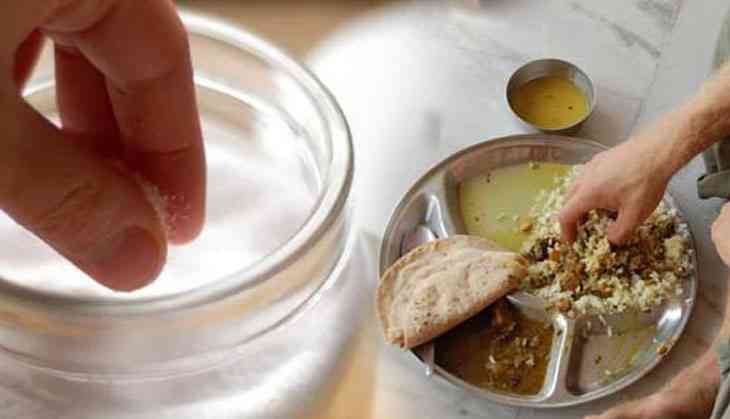 Have you ever thought that the salt you eat what does it contain? However, you all have read in your school about its scientific name or its formulae like NaCl or as common salt. Besides, there is something also added which might affect your health badly. Yes, as per the recent study by IIT Bombay said that most of the table salts in India contain microplastics from polluted sea water.
Yes, the two-member team of Indian Institute of Technology-Bombay has tested some samples and during their research, they found 626 microplastic particles in it.
They found that 63.76 micrograms of microplastic were found per kilogram of salt they tested.
As you might have to know that microplastics are small pieces of plastic which are usually measuring less than 5 millimetres in diameter formed by the product's gradual degradation in the environment which is especially found in the sea.
While another study they also found that the Indian was consuming around 117 micrograms of microplastic annually if any person is taking 5 grams of salt daily.
The study they did, titled ''Contamination of Indian Sea Salts with Microplastics and a Potential Prevention Strategy'. They published the report on 25th August in the Environmental Science and Pollution Research, an international peer-reviewed journal.
"This is a comparatively recent development where scientists have started to find the presence of plastic. This is because there are no checks on how and what is being dumped into the sea," an IIT-B official said.
The official, however, added that there was no study available to link the increased consumption of microplastic to health-related issues.
-With PTI inputs
Watch Video:
Also read: Delhi eye centre fined Rs 15 lakh for doing a shocking thing with a woman suffering from cataract