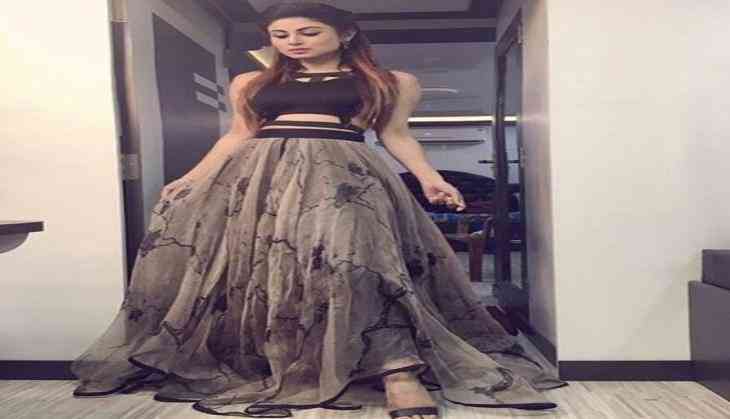 Some women go shopping, while others start rummaging through their wardrobe in search of the perfect outfit to make a statement during the festive season. Ladies, it's time to update the fashion quotient with fringes and ruffles -- and a splash of bright and pastel hues, say experts.
According to designer Archana Kochhar, this festive season is all about colours, fringes and ruffles.
"This season, the 1970s' boho-chic look has made a comeback. Fringes fused on Indian silhouettes and contemporary outfits make every look trendy and versatile. The beauty of this trend lies in its softness," Kochhar told IANS.
Kochhar says "from tassels, earrings, bags, neck pieces and clothes, fringes can be found everywhere".
"Ruffles are the biggest trend this festive season. From ruffle lehenga skirts, ruffle asymmetric sleeves, ruffle dupattas and ruffle statement shoulder blouses; this trend is everywhere and definitely a must-have. Bright pastels and pop colours are the right way to go. Avoid dark and dull colours like black, brown and grey," she adds.
Designer Anvita Jain, known for weaving a fashion story with Indian aesthetics and modern silhouettes, says velvet is the fabric for the season.
"Velvet long dresses, skirts, cover-ups can add a chic and feminine touch to your look," she says, adding that "the best party pieces are made for shimmy-shaking, that is fringes".
"Whether added on the hem of a skirt or cascading down the length of a dress or on the sleeves, fringes added a sense of playfulness to any garment," Jain believes.
Pointing out another trend, she adds that "one shoulder is here to stay".
"One-shoulder blouses can be paired with skirts, one-shoulder long gowns, tunics can be the attire for any mehendi or cocktail evening."
Not a fan of traditional attire? Well, you can go for a fusion twist to your "desi" look too. Designer Amit Sachdeva gave out some cues.
"A slightly embellished asymmetrical A-line tunic teamed up with jeggings is hassle-free fusion wear for a card party. An ethnic skirt with a collared shirt is a hot trend from the ramp. Just pick a crinkled or kalidar skirt in silk or cotton and tuck in your collared shirt inside," says Sachdeva.
He suggests women keep jackets handy.
"Wear that short shift dress or your LBD (little black dress) with a nice ethnic knee length or bolero jacket. Brocade or light embellished jacket in black worn over any colour of your shift dress can do wonders," he suggests.
Add more oomph to a simple cotton or pure silk sari by teaming it up with a blouse with a deep plunging back, Sachdeva adds.
For designer Ravi Bhalotia, the festive season is all about celebrating the individuality of style through the "multitude of trends waiting to be worn".
Taking some notes from ramp shows, Bhalotia says: "Different versions of exaggerated sleeves were spotted on the runways of Gaurav Gupta and Manish Malhotra. We loved the ultra-long, bell-shaped and the over-sized ones with cuff detailing. They added an element of drama and intrigue to the outfit.
"From Kasha to Farah Sanjana's collection, the sari saw ruffle detailing like never before. Victorian-style blouses with ruffles around the collar were teamed with the sari -- the sari skirt earned itself some frilly layers and exaggerated ruched up embellishments were seen on the sari pallu too.
"Designer Sanjukta Dutta gave us silk in vibrant red and black, while Gaurang Shah did delicate muslin to perfection. The trend would be to go traditional with the weave and modern with the drape."
When it comes to fashion, there is no rule book that one needs to go by. So, play with styles and make a statement of your own.
-IANS