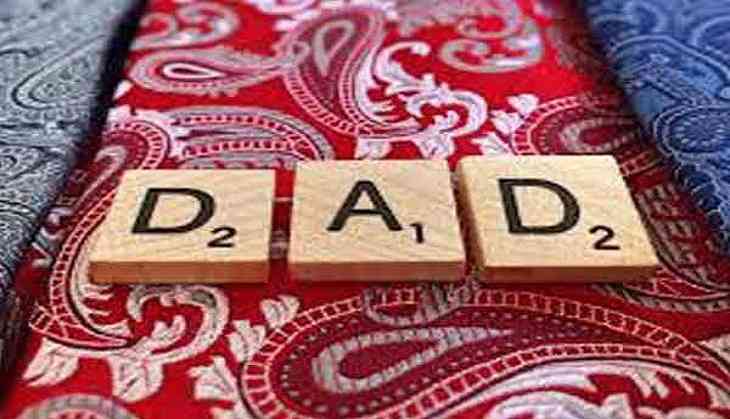 Fatherhood is not limited to merely taking the responsibility of kids. It involves a bountiful of added commitments of maintaining a partnership of a lifetime, navigating a busy job, staying healthy, and most importantly balancing a steady social life.
Amidst all this, fathers often forget the need to maintain their appearances and end up sticking to the bare minimum.
This is where you can play a major role - barge into your father's closet and dump those old-school styles.
Take quick notes from the followings trends, jotted down by Sobhanjan Mallick, Fashion Curator, ROPOSO, which will help your dad bring in a fresh style and make him look like the fashionista you always admired.
1. At leisure for the sporty dad: As the name suggests, this trend is all about being sporty and stylish at the same time. A pair of joggers clubbed with a crew neck t-shirt and sporty sneakers can be worn for a cool morning walk.
Keeping the age factor and personal style preferences in mind, one can pair either a solid or printed sweatshirt with casual pants - these look great, and are perfect for days when one is going to the movie theatre with family or is casually catching up with their old pals. When the temperature drops, a bomber jacket is a must have in the winter wardrobe to keep the chills away.
2. Military for the adventurous papa: Drawing inspiration from the world war, this trend is about muted colours, multifunctional silhouettes, structured coats, and masculine combat prints. Sturdy and stylish, this trend will surely be your fathers' BFF, especially when he is in an adventurous mood. Take him for a safari tour, wearing cargo pants in the shades of olive or khaki along with some comfortable t-shirt and a pair of durable boots. Young dads can also pull off a round neck camouflage printed t-shirt and cargo shorts with safari hats, on their weekend fishing trips.
3. Floral touch for the father who's young at heart: Remember those hibiscus printed shirts, imparting a dominant Hawaiian tropical feel? Well, printed florals are back again. Florals have pretty much been a fashion classic, as it continues to stay in the cycle, changing its form time to time. Floral printed cotton shirts along with pastel or pristine white linen trousers are perfect for those beach vacations. Floral polo neck t-shirts are well suited for the young fathers, as they can retain their romantic charm while sipping on their pina-coladas on a lazy Sunday brunch.
4. Denims for the coolest dad: Denim is by far the most versatile and classic fashion trend. If your father likes sporting the classic old denims, it's time to dish them out as faded and washed denims - for a much cooler and trendier look. If you want to experiment more, distressed is the trend to follow. A light blue faded denim shirt worn over a pair of distressed jeans is a classic example of the denim on denim trend, and one can wear it to the amusement park as well as for a casual picnic lunch. Make sure that your dad keeps a denim jacket at bay and throws it over his basic t-shirt while going out during the cooler months, to add some spark to the outfit. Encourage him to embrace the denim with elan and be the new hero.
5. Accessorise it well for the glam dad: Accessories play a very important role in transforming a simple outfit to the most glamorous demeanor, and can create wonders if paired well. A simple fedora or a boater hat and sunglasses can instantly add spark to the glam quo. For the wintry months, cabbie or newsboy caps go well with the tweed jackets and mufflers round the neck (picture Dev Anand during his golden period). A good pair of comfortable yet stylish boat shoes are a must-have in the travel bag, while on a vacation with friends or family.
This Father's Day take a pledge to make your dad a man of studied elegance by taking cues from the latest trends and ways to brandish them!
-ANI