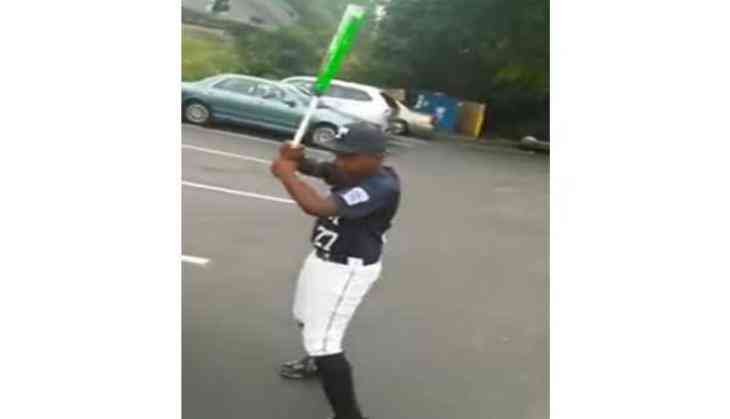 The trending boy, who thought his father had forgotten his birthday, is back in the headlines, but this time, with a surprise for his dad.
Awhile back, a video went viral of a 12-year-old boy, Braheim Fowler, who was upset with his father only to find out he not only remembered his birthday, but also bought him a brand new bat right before his big game.
There's no crying in baseball, but the Philadelphia boy's birthday surprise was a great exception to the rule.
The heartwarming video ended with the father-son duo hugging it out and telling tell each other "I love you" before they headed to the baseball game to "hit some home runs."
Now, a new clip shows that the boy really did fulfil his dad's only request to see "some home runs" by knocking one straight out of the park and into his father's hands.
-ANI