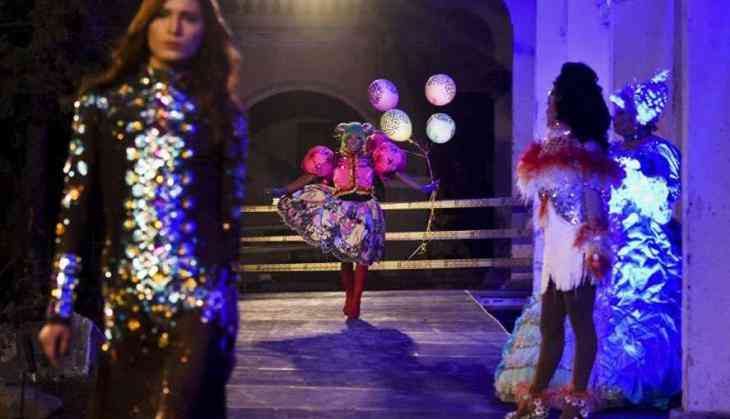 Short in height? Wear flared jeans, deep V shaped necklines and long topcoats to appear taller, say experts.
Salesh Grover, Business Head, OSL Luxury Collections Pvt. Ltd - Corneliani, and Vandana Anurag, Founder of The Parisian Boudoir (online-multi-brand boutique), have suggested few tricks on how you can appear taller:
* Flared jeans: Flared jeans which are well fitted and have a long hemline will instantly make your legs look longer.
* Deep V-necks: Deep and elongated V neck dresses and tops will automatically shift the focus to your upper half of the body and will subtly take away the focus from your legs, adding glamour and style to your outfit.
* Maxi dresses: Maxi dresses are people's favourite and they look good on all body shapes and heights. Pairing up heels with your maxi dress is a win-win as it enhances your body shape and add a few inches at the same time.
* Low contrasting footwear: Shoes for the shorter men are critical as they can have a lengthening effect it has to be kept in mind that the shoes don't contrast too much with the trousers. The low contrast will visually elongate the leg.
* Long topcoats: Topcoats that fall to the mid-thigh area helps to lengthen the torso and create height. Wool topcoats are great elements to help achieve this length. The key is to make sure that it doesn't contrast heavily with the rest of the outfit.
* Belts: Keep them slim. It's best if they are no thicker than 1.5 inches and shouldn't contrast too heavily with your outfit. Thin belts or no belts keep you looking long. Also, suspenders are a refreshing and great option to add to the vertical visual effect and they are extremely classy.
-IANS