A cup of brew, a good read and some peace and quiet. What more can a bookworm ask for?
The capital has a lot to offer for book lovers who are seeking a cosy spot to read. Here is our pick of some book cafes that will tempt you to find a corner and nestle up with your favorite book and coffee.
Cha Bar-Oxford Bookstore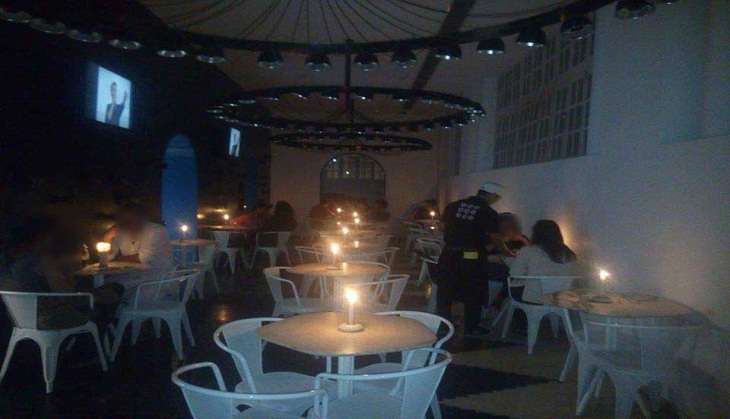 Cha Bar - Oxford bookstore (Photo : Zomato )
The Cha Bar, nestled within the Oxford Bookstore, tops this list owing to its sheer popularity. The store also hosts a number of literature events for you to pencil in to your calender.
Known for its variety of teas or 'cha', the Cha Bar has much to offer, including cha toast, sev tikki pao and bun maska, to name a few.
Our pick from the menu: Blueberry muffin
Cost for two: Rs 500 approx
Location: N-81, Oxford Bookstore, Connaught Place, New Delhi
Cafe Turtle
Cafe Turtle (Photo: Zomato )
With a number of outlets to boot, Cafe Turtle is a book lover's dream. Not only does it have the Full Circle Bookstore - which boasts of books from all genres - but it also has a variety of vegetarian dishes and desserts on the menu.
Our pick from the menu: Caffe Macchiato
Cost for two: Rs 1,000 for two people (approx.)
Location(s):
Shop 23, 1st & 2nd Floor, Khan Market, New Delhi.
3rd Floor, N-16, Greater Kailash (GK) 1, New Delhi.
8, Nizamuddin East Market, Nizamuddin, New Delhi.
Kunzum Travel Café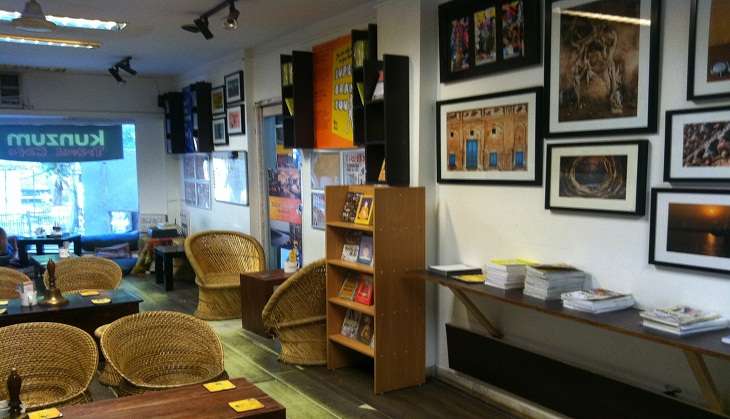 Kunzum Travel Cafe (Photo : Zomato )
The Kunzum Travel Cafe may not be easy to find in the confusing lanes of Hauz Khas Village. But the café, with its variety of travel books and comics, is known for its 'pay what you like' service. Well worth the hunt, if you ask us.
Our pick from the menu: Assam tea
Location: T-49, Ground Floor, Hauz Khas Village, New Delhi
May Day Bookstore and café
May_Day_Cafe (Photo: Zomato )
A heaven for book lovers, MayDay Bookstore is more of a serene reading place where you can order a cup of tea/coffee and sit for hours reading relishing the book of your choice. This bookstore also has a studio that hosts theatre events, talks and documentaries.
Cost for two: Rs 200 approx.
Location: 2254/2A, Ground Floor, Shadi Khampur,West Patel Nagar, New Delhi
Rico's
Rico's (Photo: Zomato )
This student-friendly café has some great Italian dishes to offer along with coffee. Books adorn the wall of this cosy eatery in Hudson Lane. Drop by to try their Black Mamba.
Our pick from the menu: Hazelnut frappe
Cost for two: Rs 900 approx
Location: 2526, 1st Floor, Hudson Lane, Kingsway Camp, Delhi University-GTB Nagar, New Delhi
Serendepity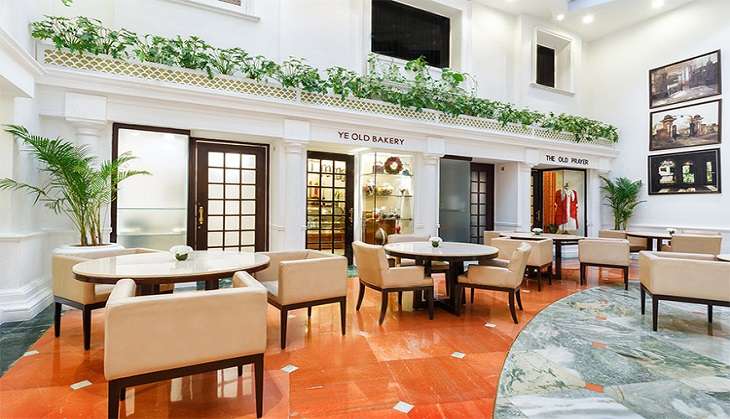 Serendepity (Photo: Instalively.com)
Serendipity will win you over with its 'Ye old bakery' - which is famous for its desserts and cakes. Bibliophiles will drool over the cafe's chocolate mousse cake or corn pudding.
Our pick from the menu: Fresh fruit tart
Cost for two: Rs 1000 approx
Location: The Claridges, 12, Dr. A.P.J. Abdul Kalam Road, Aurangzeb Road, New Delhi 110011
Ivy & Bean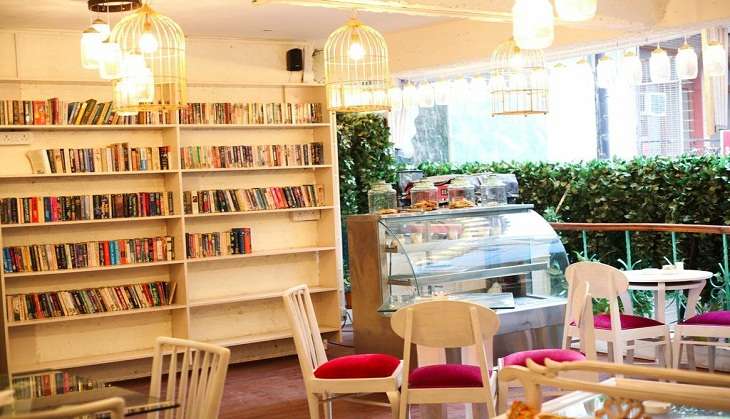 Ivy & Bean (Photo: Zomato )
The quaint ambience is the perfect setting for that book you've been struggling to finish. The place serves Australian cuisines along with British and Italian. Home delivery and outdoor seating add to its highlights.
Our pick from the menu: Mocha-hazelnut Coffee
Cost for two: Rs 1,200
Location: 119, Sishan House, Shahpur Jat, New Delhi
T'Pot Café
The T'Pot Cafe, known for its variety of teas, is a perfect spot for a casual afternoon. Along with the quaint décor, the cafe also has a number of board games that patrons can enjoy.
Our pick from the menu: Cardamom Chai
Cost for two: Rs 800 approx
Location: 7, Opposite Kotak Mahindra Bank, Main Shivalik Road, Begumpur, Malviya Nagar, New Delhi