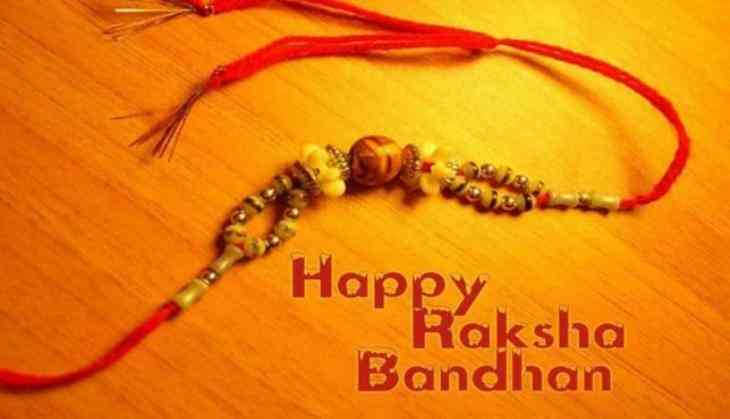 Raksha Bandhan has finally arrived, people will be celebrating Rakhi on 26th August this year. Raksha Bandhan is a festival that symbolizes the love of two siblings. On this day, sister ties a sacred thread on the wrist of brother's called Rakhi and prays for his long life. In return, the brother promises her to be there for his sister always.
Well in this beautiful festival the siblings exchange gifts and sweets with each other. A love and affection between the brothers and sisters are purest and that can't be explained in words. But, you can at least try to shower your love on your siblings with these heartful and uniques messages and Rakhi quotes.
Here are some Raksha Bandhan special messages, wishes, quotes, shayaris that you can send to your sibling and make the day special for them and would help you convey your emotion and your regard to possibly.
Here they are:
This sacred thread you tie on my everywhere reminds me of you all the time and fills me up with more love for you. You are the best sister in the world!
Happy Raksha Bandhan!
Having a sister is like you is having a best friend! Here's to making more memories together. Happy Raksha Bandhan!
To my childhood bully, my soul sister, my protector and my best friend! What would have I done without you! Have a Happy Raksha Bandhan!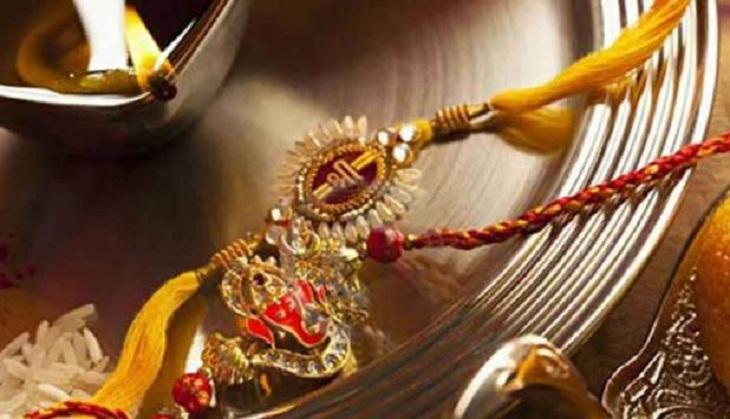 Dear Brother, on this Raksha Bandhan I wish to say that you are the best brother and you mean to me the whole world. Happy Raksha Bandhan.
Phoolon ka taron ka sabka kehna hain, Ek hazaron main meri behna hain. Wish you a Happy Rakhi.
God sent in my life a beautiful angel in your guise, sister. In good times or bad ones, you're ready to extend your help and support. Thanks for all you do. May you have a happy Raksha Bandhan.
On this Rakhi, let's bring back the lively spirit of childhood, play pranks with each other and become that wacky siblings we always were. Happy Raksha Bandhan.
I may not be there to tie rakhi on your wrist but I know I am forever in your heart, Bhaiya. Sending you lots of love and blessings.
Happy Rakshabandhan!!
You have always stood by me, encouraged me with your inspiring words, and helped me overcome my failures. Dear brother, thanks for all that you have done for me.
Happy Raksha Bandhan!
It leaves a smile on my face when I think of those trifling fights we had and suddenly used to make up. The memories may fade away with passing time but the love we share will only grow. Happy Raksha Bandhan, Dear Sister.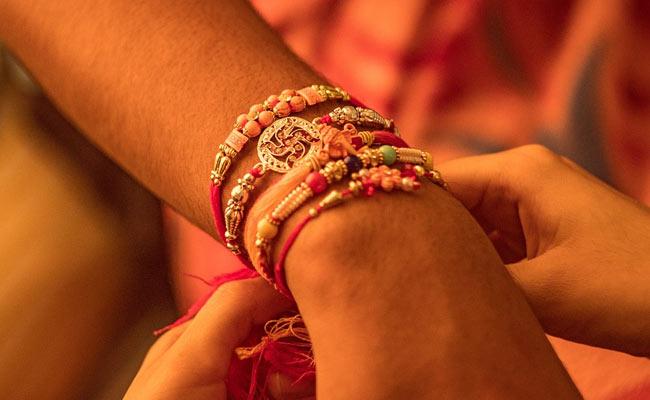 Prem korle PARISHAN hoye jai; Biye korle SHARABI hoye jaidivorce dile DEVDAS hoye jaiar friendship korle MOBILE TE BANALCE ses hoye jai.!!
Rishta hai janmo ka hamara
Bharose ka aur pyaar bhara
Chalo, ise bandhe bhaiya Rakhi ke atut bandhan mein.
Happy Raksha Bandhan to my dearest brother..!!!
Lal gulabi rang hai jum raha sansar,
Suraj ki kirane khusiyo ki bahar,
Chand ki chandni apno ka payar,
Badhai ho apko Rakhi ka tayohar.
Happy Raksha Bandhan
Also read: Raksha Bandhan 2018: Cost of Rakhis with pictures of PM Narendra Modi, CM Yogi Adityanath and Vijay Rupani will blow your mind!