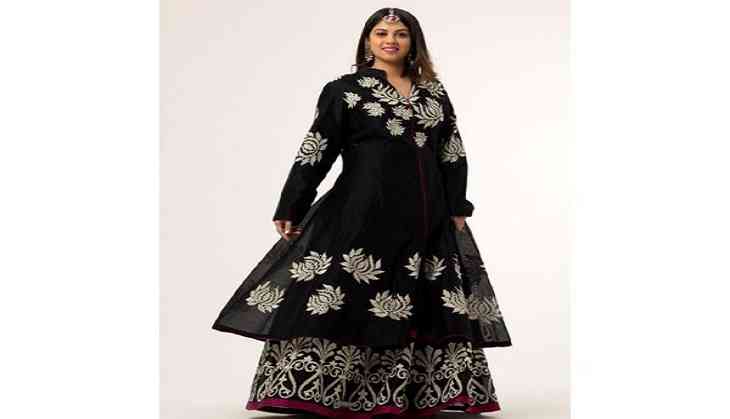 Still yearning for that gorgeous evening gown, which you spotted on the runway or on the cover of Vogue, but you're apprehensive that it won't come in your size?
Tired of seeing outfits that you love, fitted only on figures that seems unreal? These frustrations are now of the past as Stage3, a leading fashion rental and styling service, is launching a new line of designer wear, especially curated and styled for curvy women.
It's now time to #OwnYourCurves and do away with calling curvy women "plus sized."
Stage3's curvy collection comprises of stunning saris by Anamika Khanna, gorgeous jumpsuits by Ridhi Mehra, elegant anarkalis by Bhaavya Bhatnagar, bold and sexy ensembles from Taika by Poonam Bhagat and exquisite silhouettes by Rina Dhaka.
All the styles and silhouettes have been carefully selected by Stage3's stylists, keeping in mind curvy Indian women, with garments that hide the problem areas and accentuate parts that work in their favor.
Sabena Puri, co-founder of Stage3, while speaking about the intention and inspiration behind Stage3's Curvy Collection, said, "While interacting with our customers we noticed an under-serviced dress up need for curvy women in India. Every woman is beautiful and deserves to experiment with fashion. Stage3 will bring them one step closer in finding their own unique style quotient."
#OwnYourCurves campaign will feature women, sharing their stories of why they love their curves and what their idea is of owning their body. It will profile successful and confident women from different walks of life who embrace body positivism and are an inspiration to modern millennial women.
-ANI