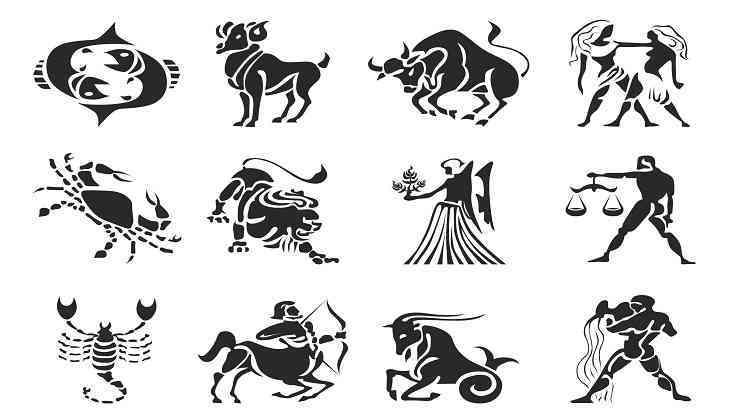 1. ARIES
Today will be a great day for you and you will be the winner in every situation. Be ready to face any situation as your hard work will pay you and that too very well. You will also be awarded with great bonus or with a promotion.
LUCKY COLOUR- RED
LUCKY NUMBER- 2
2. TAURUS
Today will be a great day for the people who are working as professionals. You will be in your high spirits and will be full of energy. Don't deny to take new projects and responsibilities as you will be definitely awarded and appreciated and people around you will appreciate you with positive feedback.
LUCKY COLOUR- GREY
LUCKY NUMBER- 9
3. GEMINI
Try to maintain peace as people will try to pull you into arguments. You can even get into a trouble as there will be lack of those peace-keeping forces near you. Try to stay calm, meditate, walk or go out with your friends.
LUCKY COLOUR- PINK
LUCKY NUMBER- 3
4. CANCER
A bad day awaits for you. You may feel let down as your near and dear friends will not lend you their support both emotionally land monetary. Try to act more practically in such situations and do not get swayed away from such emotions. It is also possible that some family related problem might occur.
LUCKY COLOUR- MAROON
LUCKY NUMBER- 4
5. LEO
Try to control your anger or else your near and dear ones will suffer from sadness. If you are a writer than your output will be amazing and of high order. Today is the day for the creative people so do not refrain from taking up new challenges.
LUCKY COLOUR- YELLOW
LUCKY NUMBER- 8
6. VIRGO
You will bubble with ideas today which will impress your co-workers. You might face some dilemma between your duties and your obligations which can be very difficult for you. You new contacts can come handy and useful.
LUCKY COLOUR- LIGHT BLUE
LUCKY NUMBER- 5
7. LIBRA
Small issues will crop up today making your nature a little tensed and enhance your anger too. You will be inspired to take chances in monetary matters. Try to keep calm and keep your mind steady so that you can function properly.
LUCKY COLOUR- ORANGE
LUCKY NUMBER- 6
8. SCORPIO
No matter how rich and successful you are, if you are not grounded you are nothing. Do not let success move over to your head because that can take everything from you. Rudeness and overconfidence will leave you empty handed, so the better option is try to be kind and polite.
LUCKY COLOUR- RED
LUCKY NUMBER- 7
9. SAGITTARIUS
Today you will be in a very happy mood and will tend to spread happiness to win the love of everyone. Whenever you will get confused about which path is right or wrong, try to take the advice of some experienced person near you.
LUCKY COLOUR- BLUE
LUCKY NUMBER- 8
10. CAPRICORN
Your well-wishers will shower praises upon you for those hard earned achievements. Friends are like family to you, take them out and have a gala time before another busy day begins. Do not forget to thank them for their support and wishes.
LUCKY COLOUR- RED
LUCKY NUMBER- 1
11. AQUARIUS
You need to work hard on your personal relationships and manage them carefully as they are not getting the attention that they deserve. Also, you need to control your anger and your temper and will have to stop argue with your partner over small and insignificant matters.
LUCKY COLOUR- GREY
LUCKY NUMBER- 8
12. PISCES
Your intuition power will be high and you will finally decide to use it for a practical use now. Your friends might surprise you and take you out for a party and which is why your mood will be great throughout. Do not overthink, you will be fine!
LUCKY COLOUR- MAGENTA
LUCKY NUMBER- 6