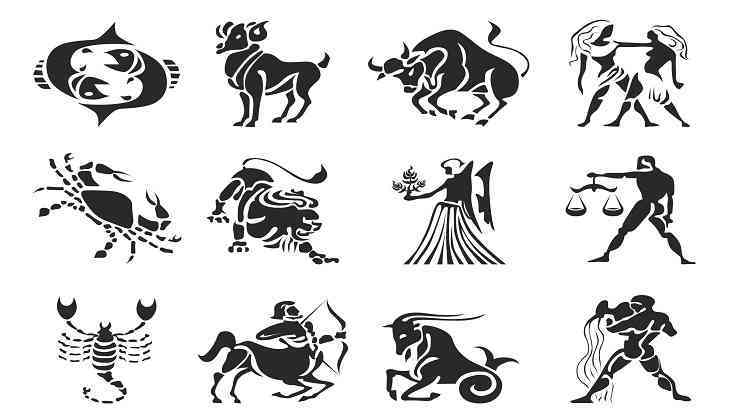 1. ARIES
With strategic Mercury and intuitive Neptune in cahoots, today is about rolling up your sleeves and finishing a project that could bring positive attention your way. Your home atmosphere may be affected by your temperamental moods so be aware of utilising positive outlets such as exercise to calm yourself down.
2. TAURUS
There may be some personal difficulties to work through in a significant relationship, but caring love can help you begin the process. Romance enters the picture late at night, so be ready for a secret visitation.
3. GEMINI
Happiness, entertainment, rest and true relaxation are on the cards for you. After understanding the philosophy of life, you will now reap the benefits of the makeover .You will now spend some valuable time with your loved ones.
4. CANCER
Just watch out for that urge to make small, critical remarks that appear helpful to you, but that may rub others the wrong way. Do something physical. You need to keep the rust out of your system with a regular exercise routine.
5. LEO
Today will be a great day for the people who are working as professionals. You will be in your high spirits and will be full of energy. Don't deny to take new projects and responsibilities as you will be definitely awarded and appreciated and people around you will appreciate you with positive feedback.
6. VIRGO
Today you need to balance your income and your expenditure but it seems as if it is a good time to invest and speculate in shares. There will be a work that is pending from a really long time that needs your immediate attention. Your relation with your business partner will improve.
7. LIBRA
Today you will get to see some changes in your daily schedule. You might start a new business or a new job today so try to maintain your focus on your grooming and your personality. You will try to look for your hidden talents so that you can showcase the world what you've got.
8. SCORPIO
Today, you may be stumped by some mysterious and wonderful event. There are chances that some kind of unexpected yet advantageous event will take place. Do not involve too much enthusiasm and over exertion because it might deteriorate your health.
9. SAGITTARIUS
Today you will focus on decorating your house more. Expect a huge gain from your business; it is the result of the financial risk you took before. Today you will be more sensitive than other days. Plan a trip with family or friends, the day will be perfect in a way. You will stay positive for the whole day.
10. CAPRICORN
Today you will get impatient and restless as the day will progress. This will not come out good for you as because of this problem things will get complicated. Try to keep your calm and maintain all the peace. Try to solve things patiently which will benefit you in the long run.
11. AQUARIUS
You might get upset today as even after hard work you will not get successful in your work. To cheer you up, your friends might take you out but you will keep on thinking about the same. Try to make your relationships in your business strong which will only benefit you.
12. PISCES
Today will be a very crucial day for you in terms of your relationship with your loved one. You are going to pop the question of the proposal to your partner but are waiting for the right time. Take her out for a movie date, plan a romantic dinner setup and dress up perfectly for the day. You will get a positive news soon.