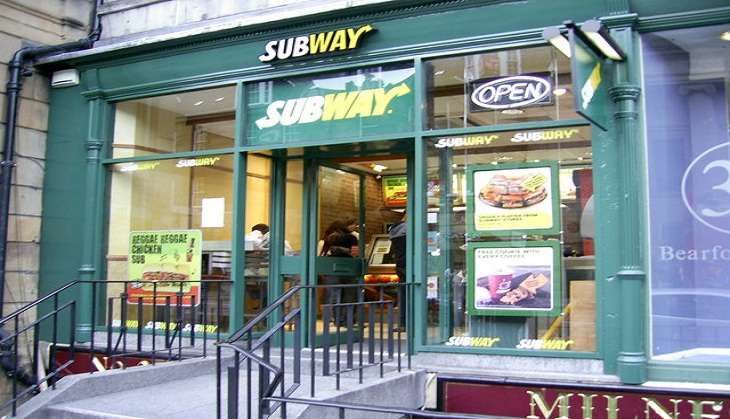 It was in the year 2001, that we Indians were for the first time introduced to the sumptuous mouthfuls of submarine sandwiches with their myriad of magical sauces, when the international franchise Subway opened up its very first store in Delhi's Saket.
Fifteen years hence, and on the occasion of late Subway co-founder Fred DeLuca's 68th birthday, here's looking at the inspiring entrepreneurial journey the biggest food franchise has been through, since its inception.
1. It all began in the year 1965 when a 17-year-old Fred DeLuca, fresh out of high school, decided to seek a loan of $1,000 from family friend Peter Buck to open a sandwich shop in Bridgeport, Connecticut. DeLuca, however, had no prior experience in the sandwich-selling business, and was doing it only as a means to support himself as he attended medical school.
2. The duo changed the name of their initiative to Subway in the year 1968, and decided franchise out their enterprise. The first franchised Subway restaurant opened up in Wallingford, Connecticut, in 1974. They ensured that the newer branches that opened up had better visibility, and by the year 1978, their franchise had opened 100 stores across the USA.
3. The "Biggest, Meatiest, Tastiest" sandwich, better known as the BMT, the chain's flagship product, was first introduced in the year 1975 and was named after the Brooklyn-Manhattan Transit system.
4. In the year 1984, the chain ventured out into the international arena, with its first overseas outlet opening up in Bahrain.
5. India got its very first Subway outlet in 2001, in Delhi's Saket.
6. With the introduction of local flavors including Chicken Tikka, Chicken Seekh, Chicken Tandoori and Chicken Achari, by the year 2011, Subway had opened up over 200 outlets in India, beating McDonalds to become the largest fast-food chain in the world.
7. In the year 2013, co-founder and CEO Fred DeLuca was diagnosed with leukemia, the same year that Subway celebrated its 50th anniversary, with more than 44,000 outlets across the world.
8. DeLuca penned a novel titled Start Small Finish Big: Fifteen Lessons to Start -- and Run -- Your Own Successful Business, for budding entrepreneurs in the year 2000, where he revealed that he did not know anything about making sandwiches, or about the food industry when he had started out.
9. With a net worth of $3.5 billion, DeLuca was named the 259th richest individual in the United States by the Forbes magazine in 2015.
10. DeLuca, the meticulous chief executive, who ran the operations for decades and discreetly carried out quality checks at outlets, succumbed to his illness at the age of 67 in 2015. DeLuca's younger sister, Suzanne Greco, took over as president of the company merely months before his demise.