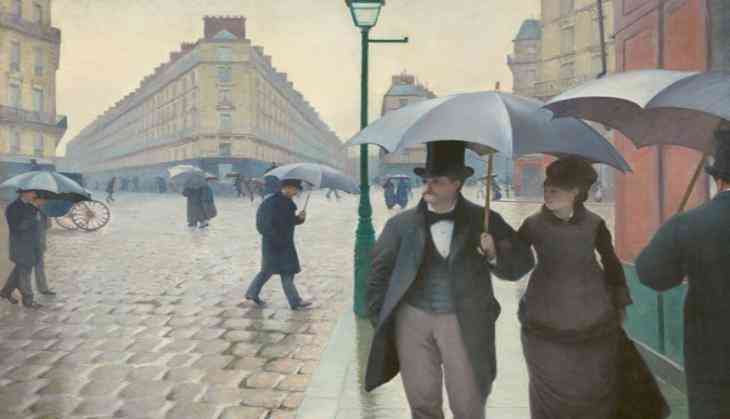 Smelly socks, sloppy outfits and squeaky shoes.confused or struggling with what to wear to combat the rains and keep up with the office-friendly look?
While monsoon can wreak havoc on men's sartorial choices and put one in an embarrassing situation at workplace, you shouldn't let the damp weather weigh you down. Often, men tend to ignore the signs of an unpleasant weather and fall prey to bad choices. They find it difficult to alter their fashion and switch to monsoon-friendly attires to look their best.
Here's a rundown, by Ragini Varma, fashion expert at Fynd, on how men can counter the dull weather in style and look their best at their workplace!
# Make room for colourful fabrics:
Instead of the whites and pastels, make room for bright colours and bold prints. Vibrant hues of red, blue and yellow are ideal to beat the gloomy weather. They will not only jazz up your rainy day wardrobe but also brighten up your dull day. While pastels and whites make for attractive formal wear, the rains can create a mess by leaving behind stains on them further making them look transparent.
# Pick lightweight fabrics:
Using lightweight fabrics can be beneficial as they absorb quickly and dry easily. Fabrics such as cotton and polyester are safe cards in this season. These fabrics won't cling to your body and will dry quickly. Linen and knits should be avoided in this weather because they tend to shrink in water.
# Choose the right footwear:
Is your footwear ready to face the monsoon? With streets being mucky and waterlogged, it is likely that your favourite pair of leather shoes soak up water like sponge and you might just lose them. While leather and suede are the two most common materials that men prefer at their workplace, they can easily get damaged in the damp weather. Either switch to a pair of PU leather shoes, which are monsoon-friendly or wear floaters to work and keep a pair of leather shoes handy at office.
# Pick a trendy umbrella:
Add to your style quotient by picking up transparent umbrellas over the self coloured ones. Navigate the rain in style with this sturdy, multifunctional tool. While buying an umbrella, look for quality, style and for something that's built to last. Trendy transparent wind cheaters could be a perfect companion as it would flaunt your outfit and protect you as well.
# Choose water-resistant backpacks:
Tackling the rain is not an easy affair. For a few months until the dawn of monsoon, choose monsoon-friendly fabrics for your backpack. In case you have to carry your laptop to your workplace, look for bags that come with lightweight raincovers.
-ANI