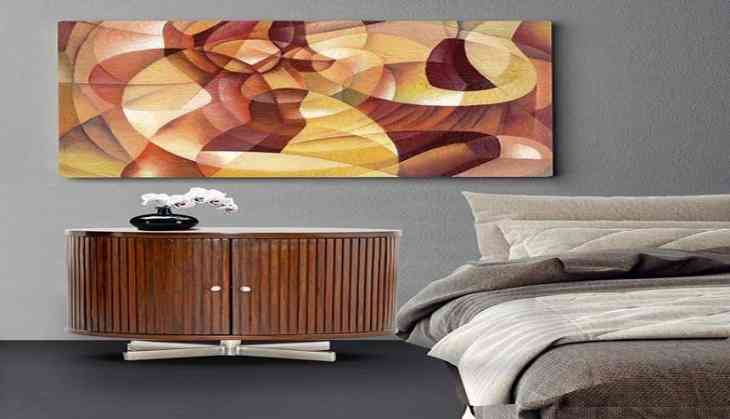 Monsoon means dull and gloomy weather but let it not stop you from having a bright and sunny home. Monsoons may seem to be the perfect time to get drenched in the rain, sit lazily by the window or balcony and watch the rain fall or simply, to enjoy a hot cup of ginger tea.
It is also the time when the day may seem too boring, dull and gloomy and the decor at home also goes for a toss. There are washed clothes that don't dry quickly; kids get their muddy footprints all across the house and the dark indoors can bring the mood down a bit.
Why not to get the home decor right in order to make the most of this dull season when indoors.
Here are few quick ways which will give your home a quirky look!
Lend a refreshing change to your home decor with vibrant colours, quirky printed fabrics and accessories to add a touch of liveliness. "Your home looks dull and ugly if your interiors are dark, so it's always advisable to make your interior look vibrant by incorporating vibrant fabrics on cushions, curtains, upholstery, etc. Monsoon calls for warm and bright colours such as ochre, coral, and shades of red or neon pastels," says Natasha Jain, Co-founder of Bent Chair.
Opt for slip covers in light weight, easy-care home wash fabrics like satin and poly cotton blends. Not only do they feel cozy and comfortable, but also keep away mildew and mites.
Make sure you place some candles and mild fragrances to evade the moist smell away from your home. Keep them handy on your coffee tables or side tables, so that you can light them up in the evenings. Also, monsoon means more power cuts. This can be tackled by aromatic candles that will serve both the purpose.
The best way to relax and enjoy the season is by calling over friends to your home for a hot cup of tea or coffee. Enjoy the monsoon weather with a relaxing cup of tea of coffee in a quirky tea pot set.
Lastly, you can also add mirrors to your house as mirrors create a lively effect and ambiance into your house and brings positive energy, says Natasha Jain, Co-founder of Bent Chair.
-ANI