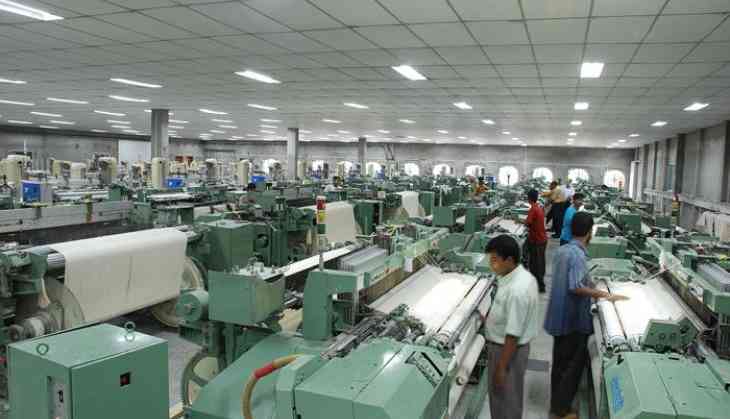 Sunil Sethi, president of the Fashion Design Council of India (FDCI) -- the country's apex fashion body -- says it was an honour for him to be a part of a historic event like Textiles India 2017, which brought together several textile enthusiasts and exporters under one roof.
"This was the best platform for not just textiles, but anything related to lifestyle. The way they brought everybody together under one roof was commendable. All the buyers were looking at different things they can use. Also, exporters from different parts of the country were seen under one roof," Sethi told IANS at the event that took place at Mahatma Mandir here.
"The charm of being part of this historic thing, brought me there. I wore many hats there. Many of our designers participated like Samant Chauhan, Gaurav Jai Gupta and Rahul Mishra... The idea was not to showcase and get business from designers here, but the idea was to show the level of product that is available for the people to see in the country," he added.
Textiles India is an annual event with the objective to connect and collaborate with global manufacturers, investors and buyers. It took place from June 30-July 2, bringing to the fore Prime Minister Narendra Modi's vision -- "From Farm to Fibre, Fibre to Factory, Factory to Fashion, Fashion to Foreign Exports".
As part of the exhibition, there were two shows curated and produced by IMG Reliance Industries Ltd.
The first one was Evolution of Textiles of India and the vision of the show was to present a compelling story of the Textiles of India, and another was the Indian Handloom Show, which presented the story of the India Handloom brand initiative launched by Modi on National Handloom Day in 2015.
Sethi, who is also on the Board of Governors of the National Institute of Fashion Technology (NIFT), was proud that the students of the fashion institute showed their talent at the event. There was a self defence jacket displayed at the NIFT stall that caught the attention of many visitors.
-IANS