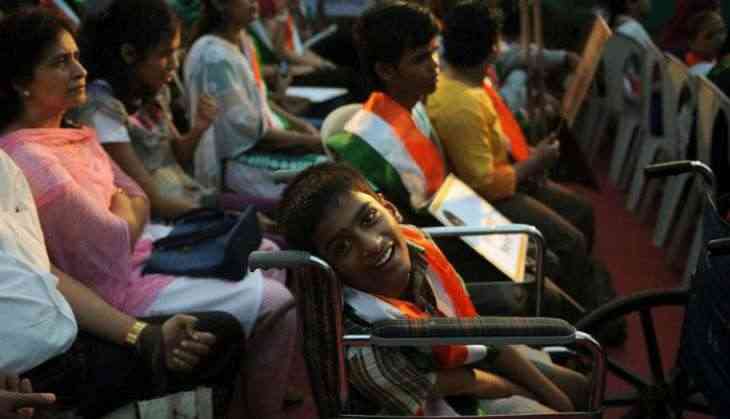 Leading IT company Mphasis on Tuesday announced the winners of the eighth edition of the "NCPEDP-Mphasis Universal Design Awards 2017" that honours individuals and organisations doing exemplary work in the area of accessibility for persons with disabilities.
The National Centre for Promotion of Employment for Disabled People (NCPEDP)-Mphasis Universal Design Awards were initiated in 2010 to bring awareness on the issue of accessibility and to promote the concept of Universal Design -- that is usable by everyone, regardless of age, ability or situation.
From over 90 applications that were received from across the country this year, 12 winners were announced in three categories.
In the category of "persons with disabilities," Aqil Chinoy, CEO, INSPIRALIVE, Homiyar Mobedji, Country Representative, Benetech India, Suvarna Raj, Project Officer, Association for Disabled People, Vivek Mehta, Founder and CEO of Deaf Easy, bagged the awards.
The four winners in "working professionals", category are Hemang Mistry of PMA Design Studio, P. Narahari, District Magistrate & Collector of Indore, Ramesh C. Gaur, Librarian, Jawaharlal Nehru University, Siddhant Chetan Shah, Founder and Access Consultant, Access for ALL.
In the category of "companies/organisations", GingerMind Technologies, Hear2Read, Intuit India and UMOJA, won the awards.
"We at Mphasis are really proud and happy to see this award as a beacon for institutions, professionals and individuals with disabilities across the length and breadth of the country," Meenu Bhambhani, VP and Head-Corporate (Social Responsibility) at Mphasis, said in a statement.
The awards will be given away on August 14, the eve of India's 70th Independence Day.
NCPEDP is a non-profit voluntary organisation working as an interface between government, industry, international agencies and voluntary sector towards empowerment of persons with disabilities.
-IANS