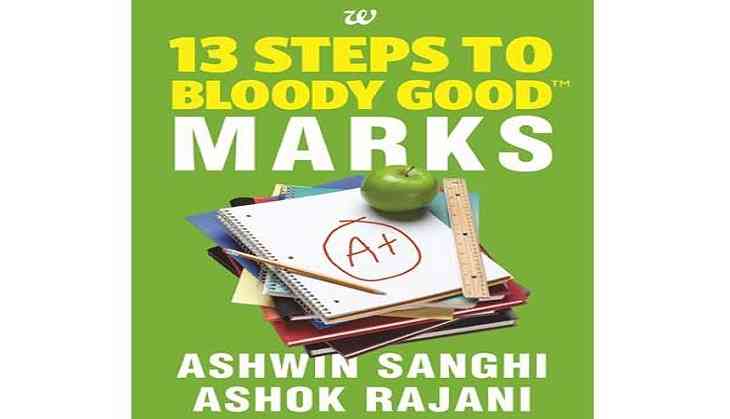 Celebrated author Ashwin Sanghi has announced the release date of his third title in the '13 Steps' series, '13 Steps to Bloody Good Marks'.
Ashwin's previous books in the series included '13 Steps to Bloody Good Luck' and '13 Steps to Bloody Good Wealth', which were instant best sellers.
The new book is all set to hit bookstores all across India on July 24 and is co-authored by Ashok Rajani. Sharing his views, Ashwin said, "The stress and anxiety levels in students appearing for exams are just appalling. There has to be a way to study smart instead of studying hard. That's really what this book attempts to share."
The authors believe that the Indian education system is a minefield. Thus, they have taken matters into their own hands to share methods and effective tools to navigate through high-stress academic scenarios using a common sense approach to academic challenges.
Commenting on co-authoring the book with Ashwin, Ashok Rajani said, "I believe that this book is a must-read for any student. Within it, we have distilled common principles of effective studying and learning, irrespective of the type of exam or curriculum. ' 13 Steps to Bloody Good Marks' provides simple, straightforward and effective steps that are a sure-fire way to attain better grades with less stress while balancing the rest of one's life."
-ANI