Welfare Wars: the dog-eat-dog world of animal activism no one speaks of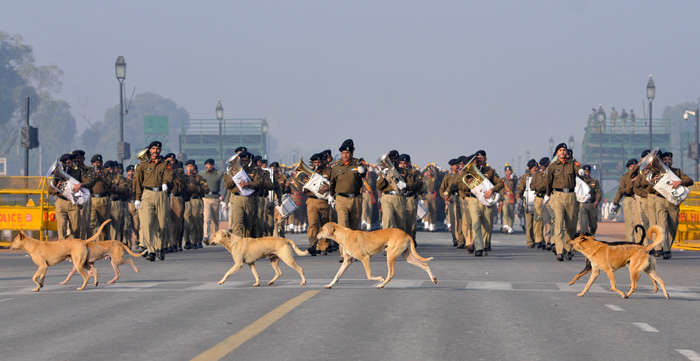 The number of animal welfare activists is on the rise - all happily wagging their tails, ears on high alert, sniffing around to score over the next animal welfare group. But is their existence really hallowed?
A pedigreed dog is abandoned on the streets of Delhi and an acclaimed animal welfare activist rescues it to a chorus of wah-wahs on social media.
As the comments and 'likes' fade out over days, the rescued dog goes missing and out flies a series of allegations and counter-allegations - from one animal welfare group to the other. The dirt piles up on various social media pages, making hapless real animal lovers squirm. Questions remain unanswered: Was the dog really stolen? Or was he sold?
The mushrooming
Way too many animal welfare groups are stamping its presence on Facebook and WhatsApp - all claiming to be holier than the other. Some are looking for donations to rescue and help animals on the streets, mostly dogs. There are a few who mention the felines too, but don't push too hard because of the many superstitions surrounding the purring-hissing friends.
Also read: Forget the Valium. Sleep Clinics are the new in-thing to beat insomnia
Chances are that reporting animals with maggot wounds, or pups whose mother has been run over by a speeding vehicle, will go unheeded - unless of course one is personally known to the members of the animal welfare organisations and are also on good terms with them. Also, chances are that if an animal does get picked up (after bribing the ambulance driver of course), it will not survive the odds at the animal shelter.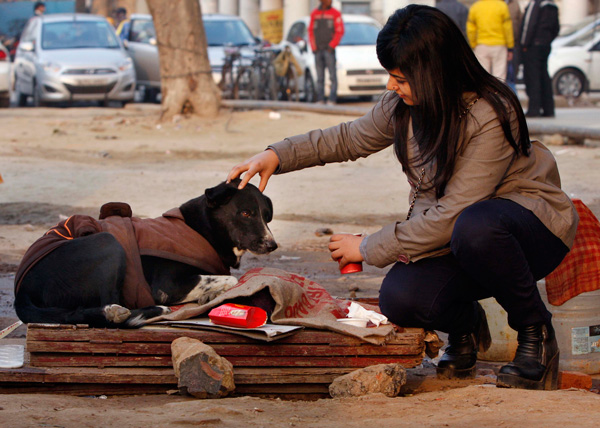 A dog had turned rabid in an East Delhi locality and bitten its own pups to death and injured half-a-dozen humans. The excuse that the nearest animal shelter offered, so as to not pick up the dog was - "the area is not under our jurisdiction" - gives the term red-tape a whole new meaning.
Often requests to bury pets also meet bureaucratic hurdles. One can't have access to a burial ground, even though it is a paid service, till the right names are dropped.
Defenders cum easy targets
While the known names in animal welfare are hardly ever criticised for fear of being sued for defamation, independent organisations that are faring extremely well - given the odds at stake - become an easy target of armchair activists.
Aaditi Badam runs the Posh Foundation, a small voluntary group for animals. She is amongst the few who could give the professional dog catchers, just a handful that exist, a run for their money.
Unfortunately, she is the one who faces the flak from armchair animal lovers, who imagine there is a massive governmental infrastructure in place to rescue and provide shelter to animals, and that their roles end once they have reported an injured or sick dog.
"People who do almost nothing, like to comment from the comfort of their homes. They forget the dozens of cases that were saved, if we fail to deliver even once," she says.
Her frustration is apparent - having to run the show herself or through an odd donation. Her advice to armchair or Facebook activists, as they have come to be called, is: "If you want to see what's welfare then leave your air-conditioned homes and step out to save lives, help collect resources and raise your voice against animal abuse."
"Being kind is a curse and I pay the price everyday," says Badam.
They forget the dozens of cases that were saved if we fail to deliver even once, says Aaditi Badam
Sanjay Mahapatra is another dependable name to call when one spots an animal in distress. He has been running a shelter, House of Stray Animals, for about seven years. He has helped rescue and sterilise over 2,100 dogs with the help of Friendicoes, the oldest animal welfare organisation that had almost shut down, but for the thousands of people who donated and gave it a new lease of life.
Mahapatra was allegedly sued by a renowned animal shelter when he protested the death of a dog there. He was sued and asked to apologise or give rupees 1 crore as defamation money. He did neither. He went on to set up his own shelter, run from a village on the outskirts of Delhi.
When an old, abandoned labrador - Choudhryji - was reported with a massive maggot wound, Mahapatra picked him up and treated him for free. The dog has healed and is ready to be released in an East Delhi market. Mahapatra is getting immense support from genuine animal lovers, who are trying to bank on him rather than plead with established organisations, often government-funded.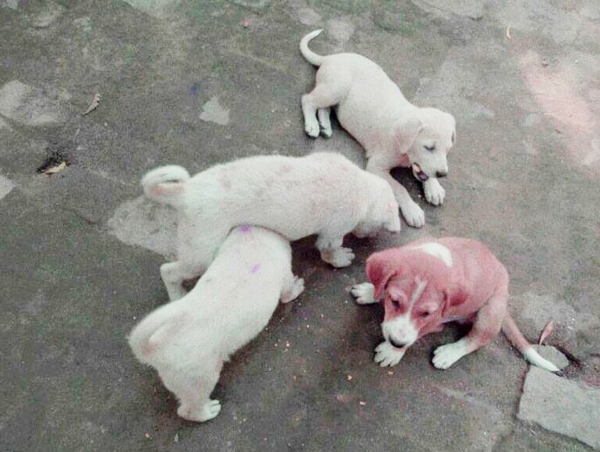 Anjali Sharma, member and legal adviser to the Animal Welfare Board of India (AWBI) and managing committee member Society for Prevention of Cruelty against Animals (SPCA) Noida, blames the politicking not on the activism per se, but on the competitiveness of individuals and organisations and the hunger for recognition.
"There have been fights, trashing of good work, even defamation. Animal lovers should keep the larger objective of animal welfare in mind. This attitude is stagnating animal welfare."
She says there is little that can be done to curb this trend apart from exercising self-restraint.
Gauri Maulekhi is a committed animal welfare activist who has been at the forefront of several animal welfare movements, including preventing the recent culling of dogs in Kerala. As a co-opted member of AWBI she has had to face flak from armchair activists too.
"Animal activists who are not hands-on, who probably think animal welfare is cuddling a cute dog, are the ones getting into petty fights and being judgmental. They are unaware of the ground situation. They have never been out in the field to save an animal," she says.
Also read: Women pin the creeps. Map areas, post pictures of clothes worn when harassed
"AWBI imparts rigorous training to animal welfare officers because to be an animal welfare activist one should be well-versed with the laws, which armchair activists have no clue about."
"Armchair activists make a noise when their phone calls are not attended to without comprehending the odds that are stacked against the rescuers - the lack of infrastructure, the acute shortage of funds... There are far too many animals to be picked up. If they are not, the organisations are judged, if they do and the animals do not survive, even then they are judged."
"Animal welfare is like any other activity where humans are involved. They tend to bring their vices into it"
Nadir Khan is the undisputed Godfather of hundreds of dogs that he feeds every day in Gurgaon. His "no comments" on the politics of being an animal welfare activist is telling.
"Animal welfare is like any other activity where humans are involved. They tend to bring their vices into it," he says.
Khan has a point. So does Maulekhi when she says the growing tribe of animal activists should be celebrated - with or without their crankiness. The real ones know where to go to. And whom to count on.
Also read: Rescuing sex from violence: Agents of Ishq is giving sex a good name