My Name is Khan, and I am not a traitor: the irony of being Aamir
Payal Puri
| Updated on: 26 November 2015, 14:53 IST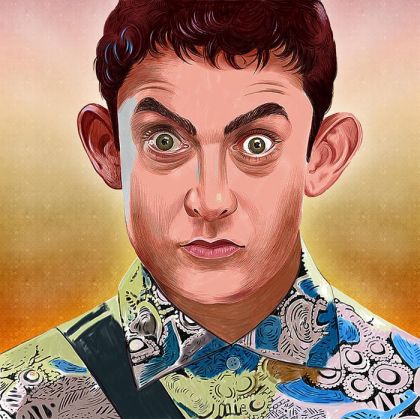 Yesterday wasn't a good day to be Aamir Khan - and that in itself is odd.
It's been pretty good to be Aamir Khan, one imagines, for the past 15 years. Blockbuster movies. Serious respect in the industry. A few hundred crores at the box office. Awards. A hyper-influential TV series.
And then night before last he did something he wasn't meant to do. He questioned something about the country that 'gave him so much'.
That broke India's bargain with Aamir.
He isn't meant to feel anything for this country other than a halo. He cannot feel anger or hopelessness or despondency. He cannot call out its faults - real or perceived.
He cannot have a human moment - again, real or exaggerated - in his own home, and share it with the world.
Above all, he certainly cannot do this if his last name is Khan.
Read: Aamir Khan's complainant is a total publicity freak. We know. We spoke to him.
It wasn't black and white, this reaction to Aamir's statement at the Ram Nath Goenka Excellence in Journalism Awards this Monday. The outrage was varied.
Some questioned his patriotism. Some his privilege. Others his motivation. Some believed he had an idiotic moment. Others believe it was a calculated one. For some, it's a Muslim issue. For others, it's about hypocrisy.
If there was almost universal agreement, it was on this: Aamir Khan had f****d up by speaking.
And clearly he had. Because in India, tolerance has a hierarchy according to which you may speak, and it goes something like this:
If you're privileged
How dare you pretend you know what insecurity feels like? How dare you - with your swanky homes and guards and swish cars and bank balance claim insecurity?
Narayana Murthy recently discovered this. He was the hero of millions, the face of Indian accomplishment long before Make in India became a thing.
Till he made a statement about intolerance and discovered that it isn't, in fact restricted to minorities.
Twitter abuse followed. Comments shaming him for disrespecting India, the country that 'gave him (too) everything'.
As Aamir discovered last night, insecurity is one of the few luxuries out of the reach of the privileged.
If you're privileged and a celebrity
The allusions change. Because now you're not just privileged, you're visible.
And visibility has its own code, and breaking it instantly subjects you to whataboutery.
Aamir found this out when Anupam Kher discovered his 'transgression' and called him out on a range of grievances. Why did you not feel insecure before? How did this country suddenly go from Incredible to Intolerant in 7-8 months? (as an aside Mr Kher, why don't you explain how we went from talking development to cows in about the same timeframe?)
Also read: How bhakts on Twitter proved Aamir Khan's intolerance comment right
You and I, we can sit in our living rooms and talk of leaving India because of pollution, because of crime, because of corruption and yes, because of intolerance with no repercussions. We may not do it, just like Aamir made no indication he would.
But we can dare, and he can't.
And, as Anjali Mody pointed out this morning, the PM can travel around the world lauding global Indians for their achievements and contributions to the Indian image - people who clearly left the country at some point because there was something better out there. But let a visible Indian say he wants to leave and watch hell break loose.
If you're privileged, a celebrity, and a minority
This is where silence is the least dangerous option.
Is the outrage against Aamir because he's Muslim? Not only.
But he's privileged, famous and Muslim.
Which means, my god, how dare he.
Because when you're rich, famous, and Muslim - you never speak just for yourself. You're never just Aamir Khan, Indian.
That is the nature of our discourse with minorities.
There was a point in the conversation at the Ram Nath Goenka Awards that night far more telling of where we stand as a country.
Anant Goenka asked Aamir whether he represented the moderate Muslim voice, and Aamir answered: "I feel very uncomfortable when you call me modern Muslim. First of all why should I represent anyone and if I have to, why should I represent just Muslims and not everyone? You know, in the capacity of myself as an individual, if I am representing my country or society, then I am representing everyone. I will stand for everyone. My birth may be in a Muslim household but if I speak it's for everyone."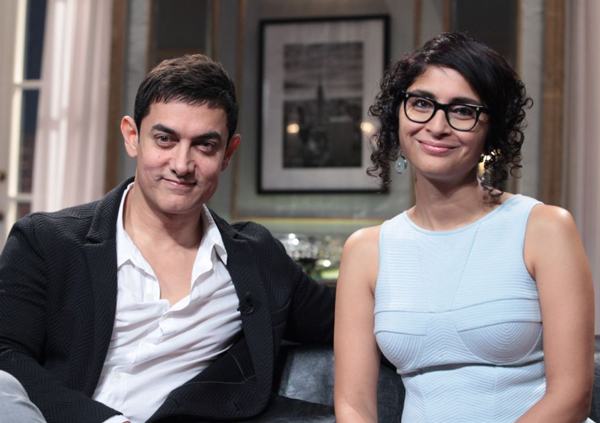 That night, right or wrong, he may have spoken as a husband, a father or an Indian.
But in India, he will always, also, be speaking as a Muslim.
Anupam Kher made Aamir's point for him when on Twitter he asked, "Did you tell Kiran that this country has made you AAMIR KHAN?"
Some would argue it's his work that made him Aamir Khan, Mr Kher.
I do, in fact, have criticism of Aamir and it's for a different reason.
As a private citizen, what I say neither impacts nor inspires many. As a public one, Aamir, I wish that after you conveyed your very legitimate despondency, you had also conveyed that you're up for the fight to take the country to a better place.
Precisely because your name is Khan and you don't need anyone's largesse to include you in India or allow you your success. You don't need to explain who you speak for. Twitter, trolls and television neither give you your rights nor take them away. The constitution took care of that one.
More in Catch:
Parliament's Winter Session: Look at what's on the table
Be very afraid: 690 million children face the immediate threat of nature's fury