It's Official: Valentino, Dior and Versace are Oscar red carpet favourites
Payal Puri
| Updated on: 14 February 2017, 5:49 IST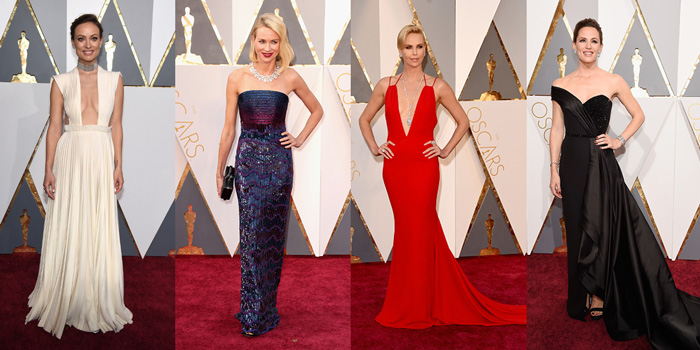 Let's accept it: the red-carpet is half the fun of Oscars night. The glam gowns and elegant tuxes. The millions in diamonds and accessories. The big name designers and fashion surprises the night throws up.
This is, after all, the ramp of the year, the one for which stars, publicists, stylists, fashion labels, photographers and more wait all year.
Read: Cheryl Cecchetto hosts an epic Hollywood party, and you've never heard of her
Virtually every outfit that makes it to the red carpet is custom-created; but that doesn't mean brands don't gain from the publicity.
Does a good showing on the red carpet mean more sales? Not necessarily. Does it mean prestige? Yes, and how. And as any PR consultant or brand manager knows, prestige is nothing to be scoffed at - and often even harder to achieve than just sales.
Style site Racked decided to conduct an analysis of the top red carpet 'outings' of fashion labels over the past three years to identify which brands rank highest in the style stakes.
Here's what they found:
Armani
The label came in unambiguously at number one when Racked analysed how many red-carpet appearances they boasted at the Oscars between 2013-2015.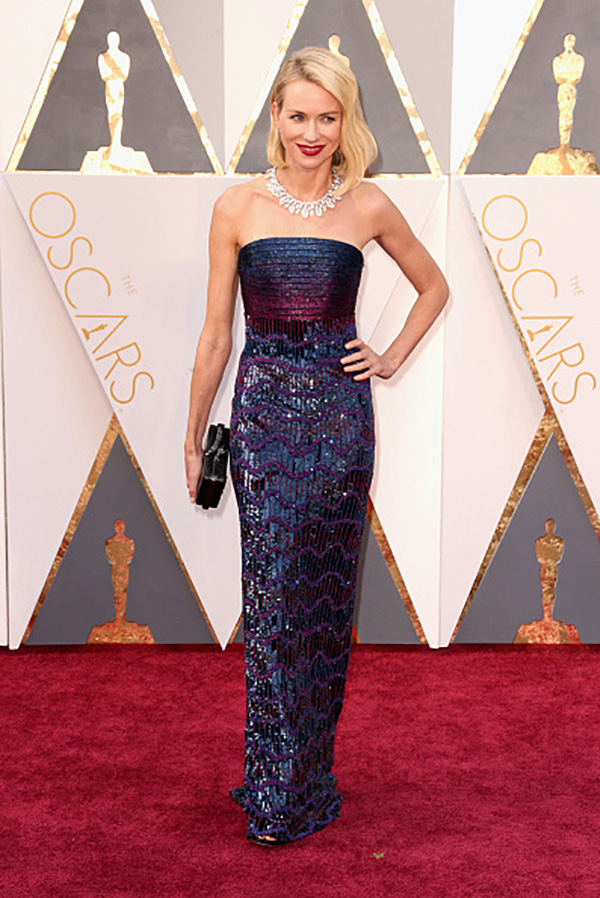 Two factors seem responsible.
One, Armani is quite simply a label that signals drama and fantasy, the right kind of tone for the red carpet, which is unabashedly about glamour and indulgence. Other more refined style sensibilities - think Chanel, or Celine - are far less suited to the red carpet, and they probably don't aspire to it either.
Also read: Tonight's Oscar winners will be drinking a champagne money can't buy
Then there's another key consideration - Armani does menswear very well, so they're a favourite not just with the ladies.
Overall red-carpet ranking: No 1
Oscars red-carpet ranking: No 4
Valentino
If there's something the house of Valentino is known for, it's glamour. Intense, opulent glamour. Aristocratic outfits, wealthy patrons, an unabashed love for standing out. Like most luxury couture houses, Valentino represents a style of living rather than just a design sensibility, and is for those who embrace distinctiveness rather than subtlety.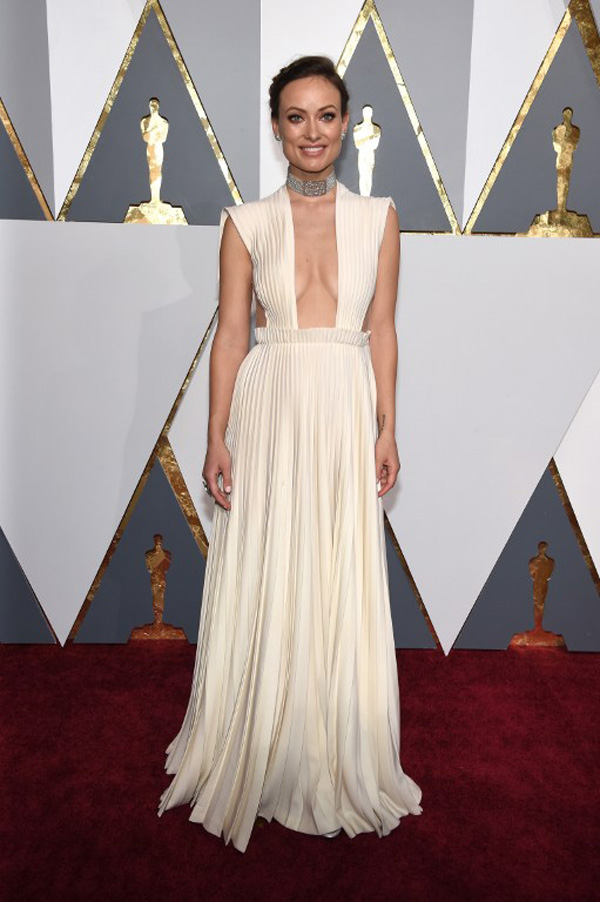 All those traits make the label perfect for occasion dressing and in the world of A-list glamour, there really is no occasion bigger than the Oscars.
Overall red-carpet ranking: No 2
Oscars red-carpet ranking: No 3
Versace
It's telling that the dress that really cemented Versace's reputation in the world of celebrity fashion - mostly referred to as THAT dress - also made a style icon out of its wearer.
Read more: Can't say if he'll win - but here's what DiCaprio will eat at the Oscars
The wearer was Elizabeth Hurley; the outfit, of course, the now iconic black dress held together by oversize gold safety pins that Ms Hurley wore when she accompanied Hugh Grant to the premiere of Four Weddings and a Funeral. In fact, the dress topped a Debenhams poll of 3000 women who were asked to pick their most iconic red-carpet dress.
Ever since, A-listers who want to make a statement often turn to Versace. Donatella, who took over the reins when brother and founder Gianni Versace was shot down in 1997, may have steered the label into new territory - but she has stayed true to the fundamental ethos of the label, which celebrates the female form, glamour, and making a statement.
Overall red-carpet ranking: No 3
Oscars red-carpet ranking: No 2
Elie Saab
The real secret to Elie Saab's success seems to lie in his understanding of what makes women feel beautiful, and nowhere is that need more visible than at the most competitive dress-up event in the world.
Saab's favourite materials seem almost intuitively red-carpet ready: taffeta for glamour, silks and satins for drape, sequins and intricate detailing for richness.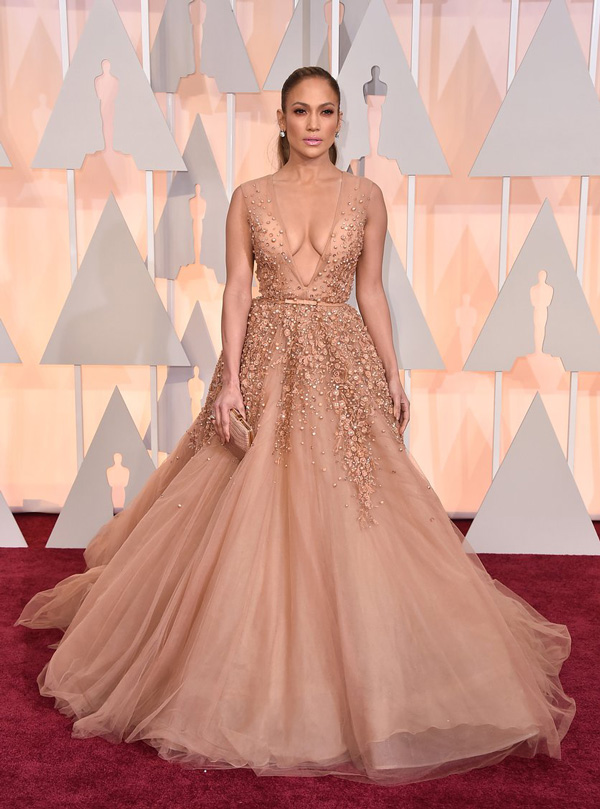 It's telling that the stunning Queen Rania of Jordan wore Elie Saab for her coronation. That Sweden's Crown Princess Victoria wore him to her wedding weekend. That Halle Berry wore him to the Oscars the year she won. That clients have said they feel like princesses when they wear his designs.
Check out- Oscars 2016: 6 of the best Academy Awards acceptance speeches ever
That's also why, when it comes to the most royal of all red carpets, the Oscars, Elie Saab comes in at number one.
Overall red-carpet ranking: No 4
Oscars red-carpet ranking: No 1
Dior
Some of contemporary fashion's most celebrated names have helmed Dior, from the individualistic John Galliano to minimalistic Raf Simons.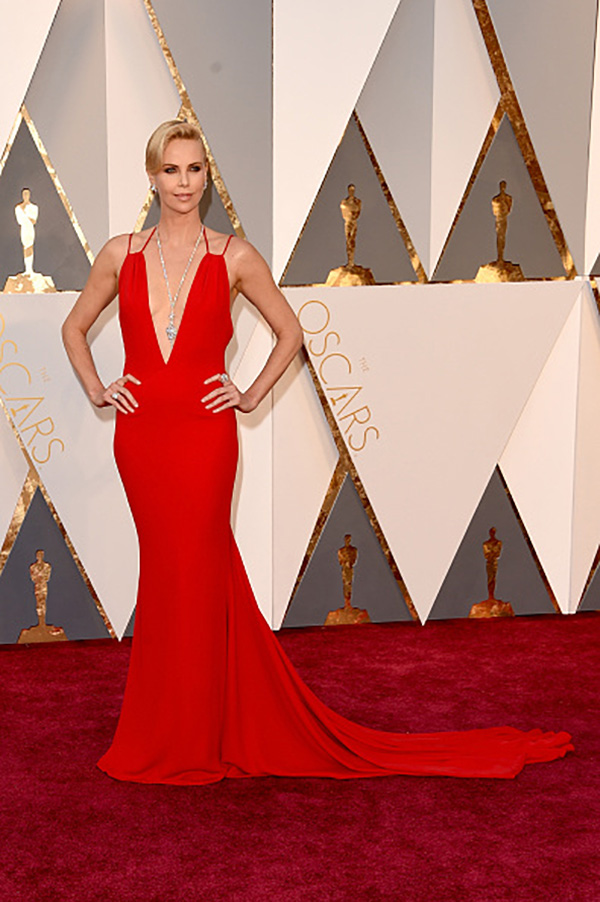 It's a couture house that has always been decidedly feminine; the interpretation of that femininity has ranged from the excess of Galliano to the more refined minimalism of Simons, but it has always been regal, always lending the wearer elegance and uniqueness.
Both, naturally, more than welcome on the red carpet.
Overall red-carpet ranking: No 5
Oscars red-carpet ranking: No 6
More in Catch:
#NotesForMrJaitley 12: here's what the Environment expects from your budget
Objectionable slogans and sedition are different things: Tewari on #JNUrow
Anti-nationals or champs of jurisprudence?: 4 lawyers speak out
If BJP wants to destroy Dalit-OBC ethics it should be ready for backlash