Investors look for greener pastures, turn to cannabis hedge funds
Catch Team
| Updated on: 7 September 2016, 19:26 IST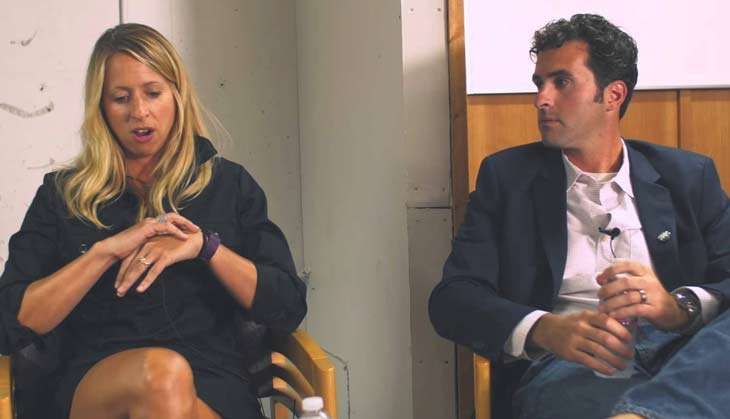 Does starting a hedge fund sound boring to you? Siblings Morgan and Emily Paxhia beg to differ. In 2013, the brother-and-sister team started Poseidon Asset Management, a hedge fund company. Within three years, the firm's portfolio now consists of 27 companies, up from 11 in 2014, with other deals in the pipeline. But hedge funds are a dime a dozen, so what makes the Pahxias' any different? Well, for starters, it's a legal cannabis-focused hedge fund. And it's one of the first.
In a Business Insider article, Morgan and Emily spoke about how their father's death in 1996 was a crucial turning point for them. "It was a rough end-of-life, as with any cancer," Emily said. Their father was taking a "litany of medications" to alleviate the pain but to little effect. A nurse took them aside and advised Emily that her father should try smoking marijuana because it might reduce the pain. Though Paxhia Sr. didn't take up the suggestion, the idea of Marijuana's oft-cited health benefits struck a chord with Morgan and Emily.
A joint effort
"Morgan and I started talking about it. Because who else can you really talk to but your family when you're thinking about crazy things?" Emily told Business Insider . "It was a question of how many times in life can you look at an opportunity that really has a triple-bottom-line impact to yourself and to the world? That's what resonated so strongly." added Morgan.

Also Read - Can smoking marijuana make you infertile? The answer might surprise you
Soon after in 2013, they set up the California-based Poseidon Asset Management. Morgan's expertise lay in developing and implementing the firm's investment strategies and Emily came onboard as the point-person for negotiations and monitoring the performance of portfolio companies - also to maintain equations within the larger cannabis industry.
"We had two very unique skill-sets at a very unique point in time," recollects Morgan, and Emily admits that, "The fact that we are siblings, is actually critical to the fact that we've been able to do this. Because you have to trust your partner implicitly without question about their motives and their intentions."

Business is booming
Morgan and Emily aren't exactly pioneers in the cannabis hedge fund sector, though they've certainly had a good run. The legal marijuana industry is still young and investors are starting to steadily warm up to it, exploring new avenues. Poseidon, for example, has already made investments in a number of well-known companies in the segment like Baker, which helps dispensaries optimize growth and, Tradiv, a cannabis analytics company.
There are lots of companies that are already riding the industry wave in the US. Tuatara Capital, Seventh Point, Poseidon, Privateer Holdings and others have all pumped cash into different ventures. In fact, Privateer started way back in 2011.
According to industry reports, retail sales figures of legal cannabis - medical as well as recreational - are projected to hit $4.3 billion in 2016, according to Marijuana Business Daily 's 2016 factbook. Figures from the factbook reveal that sales might shoot up to $11 billion by 2020!
Also Read - Drones to deliver marijuana in US. Incidentally, both are illegal in India

Some independent surveys feature estimates which are to the tune of $22.8 billion by the year 2020. The CEO of Seventh Point, Steve Gormley, said that his firm is in fact looking to complete $75 million worth of fundraising this year.
"It's like a floodgate," Gormley told BI. "We oversubscribed [raising more money than intended] our first two funds. I haven't seen anything like this in my career."

High time for more pot
However, it's still a pretty uphill climb for most businesses given the restrictions in place and the slew of bank regulations that aren't in tune with the idea of pot money. According to a 2015 report by Huffington Post , the vice president of the American Bankers Association Rob Rowe had said that should banks choose to process marijuana money from companies - and something goes amiss legally, the bank/s will risk losing their charter. In fact, as reported in a Bloomberg article , just 220 of America's 7,600 banks and credit unions accept money from pot businesses - making legal pot a cash-only business. Not very convenient obviously.
The Paxhia siblings definitely chose to dive into the pot business at the right time. Plus, going by most industry projections the future of the legal marijuana business looks exciting, if not the most stable. But, have they ever wondered what their parents would have said about their decision to make money off pot, as it were?
"They were both entrepreneurs," Emily told BI. "And for them to see us doing something we are absolutely passionate about, and doing it our way, would also make them very proud."