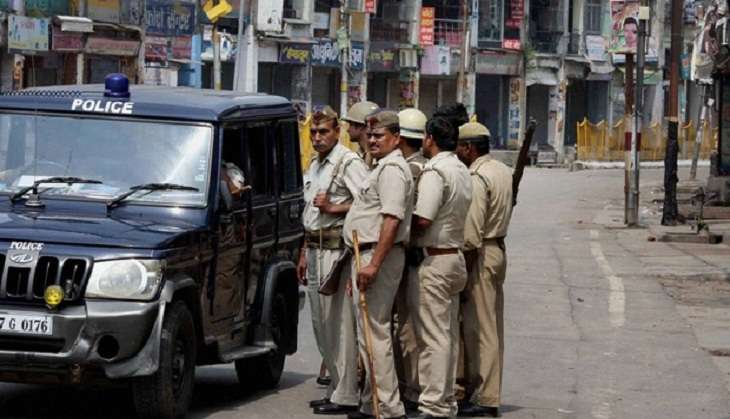 Tension prevailed at Dholahaat in Kulpi block in South 24 Pargana after two groups clashed over the murder of a cattle smuggler - Rou Laskar.
Demanding police action a group attacked Dholahat police station in South 24 Pargana .
The incident took place after a mob stormed the local police station alleging inaction on part of the police in relation to a recent murder of a local businessman.
The mob allegedly pelted stones at the police personnel and torched at least two vehicles inside the premises. The police reportedly opened fire to disperse the mob following which two persons were injured.
Senior officials of the district police said that they are investigating the matter and they will find out whether there is a communal tension between the groups .
Earlier in the day, a group of locals arrived at the police station to hold a discussion with the officials regarding the law and order situation in the area including the murder of a businessman. Suddenly the situation turned violent and a mob attacked the police station. Tension is prevailing in the area following the attack and Rapid Action Force (RAF) has been deployed to prevent any further untoward incident.
Last month four police officials were injured after being attacked by a mob in Bengal's Malda district. The incident took place in the Kumarganj village in Ratua I block when a team of 15 officials of the Pukuria Police Station were returning to office after arresting a couple from the village.