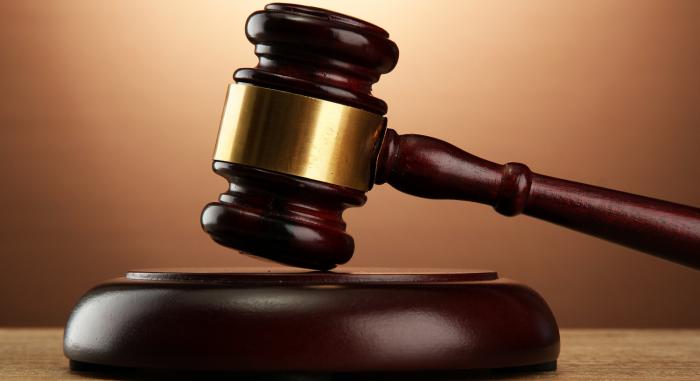 Suzette Jordan\'s fearless attitude and belief in herself has paid off, even though she no longer can enjoy it.
With the Kolkata sessions court today convicting all five accused in the 2012 Kolkata Park Street rape case, justice, it seems, has finally been served.
We now await the actual quantum of punishment...
A Kolkata sessions court today convicted all five accused in the Park Street gangrape case. Suzette Jordan, the victim who was then 37-years-old, however, succumbed to meningoencephalitis in a Kolkata hospital in March, 2015.
Reportedly, the court on 11 December, will announce the quantum of punishment for the three behind bars - Nasir Khan, Sumit Bajaj and Ruman Khan, while Kadir Khan and Mohammad Ali are still absconding.
What was the incident?
On 6 February, 2012, Jordan was gangraped by five men in a moving car on Park Street. During the trial, and a year after the incident occurred, in 2013, Jordan decided to reveal her identity to the world and spearhead gender-related issues and stand by other rape victims.
She even hit the streets to register her protest against rapes and murders in the state.
The Indian laws forbid the disclosure of a rape victim's identity, however Jordan had chosen to not hide her name and came out strongly against her aggressors.
After revealing her identity, she had said, "Why should I hide my identity when it was not even my fault? Why should I be ashamed of something that I did not give rise to? I was subjected to brutality, I was subjected to torture, and I was subjected to rape, and I am fighting and I will fight."
The rape case took a controversial turn
The case had taken a controversial turn after the West Bengal Chief Minister Mamata Banerjee had termed the rape case as a 'sajano ghotona' (fabricated incident) even before an inquiry was initiated.
However, the then Joint Commissioner of Kolkata Police (crime), Damayanti Sen, who spearheaded the investigations in the case had maintained that Jordan was indeed raped. Two days after she cracked the case, Sen was shunted out as the detective department's chief and was asked to take over as the DIG at the Police Training School, considered to be a relatively low-profile posting.
(with inputs from news agencies)