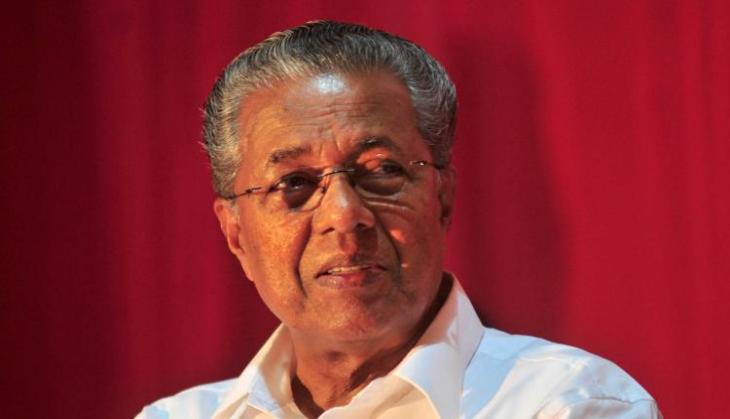 Putting an end to all speculation, the CPI(M) leadership on 20 May picked Politburo member Pinarayi Vijayan as the new Chief Minister of Kerala.
The decision to pick Vijayan as the CM - sidelining veteran leader VS Achuthanandan - was taken during the committee meeting which was held on the morning of 20 May.
Vijayan won the 2016 Kerala legislative assembly election as the CPI(M) candidate from the Dharmadom constituency.
Here are a few facts about Kerala's CM-elect:
Pinarayi Vijayan was born on 21 March 1944 into a toddy tapper's family in Kannur district.
He worked as a handloom weaver for a year before enrolling for the Pre-university course in the Government Brennen College, Thalassery.
His political career
It was at the Government Brennen College that Vijayan first had his taste of politics. He entered student union politics and went on to become the district secretary of the Kerala Students Federation.
Vijayan was Secretary of the Kerala State Committee of the CPI(M) from 1998 to 2015 - the longest serving secretary in the party's history.
As state secretary, Vijayan led two key campaigns - the Kerala march of 2006 and the Nava Kerala march in 2009
He was elected to the Assembly in 1970, 1977 and 1991 from Koothuparamba and in 1996 from Payyannur.
He also served in the Kerala government as the Minister of Electric Power and Cooperatives from 1996 to 1998.
Controversies
Two days after Kerala went to polls this year, Congress leaders alleged that CPI(M) workers in Dharmadom - Vijayan's constituency - had engaged in fake votes.
During the campaigning for the assembly polls, a BJP worker was detained on 10 May for allegedly burning a flex board - featuring Vijayan's achievements - and campaign posters near his residence in Pandialamukku.
Vijayan was accused of being linked to the SNC Lavalin Scam - which involved irregularities in the awarding of Rs 375 crore worth of contracts for the repair and maintenance of three power plants. In a relief to Vijayan, the CBI special court discharged him from the case.
On 26 May 2007, the CPI(M) suspended both Vijayan and Achuthanandan from the Politburo for their public remarks against each other in the light of the SNC Lavalin scam. Vijayan was later reinstated into the Politburo.
Vijayan made headlines in 2009 after photos of what was believed to be his new house went viral. The photos, of a palatial bungalow, drew criticism for opulence. However, it later emerged that the photos were not of Vijayan's house.