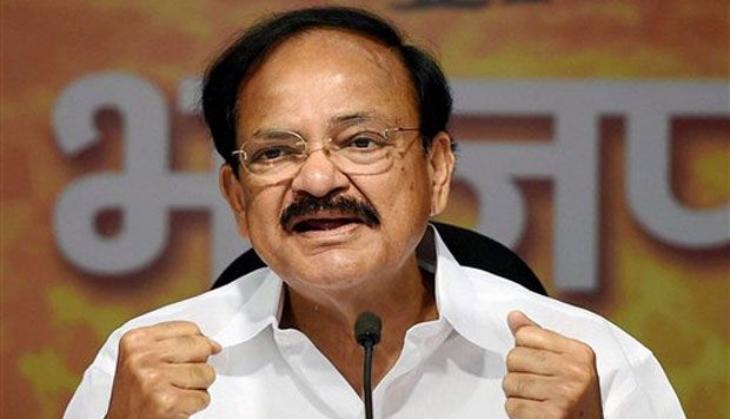 With Congress unable to make an impact in the five states where the Assembly elections were conducted, especially in Assam where they are conceding defeat at the hands of the Bharatiya Janata Party (BJP), Union Minister of Parliamentary Affairs M Venkaiah Naidu on Thursday said the Assembly poll results have clearly showed that people are intolerant towards the grand old party.
"The Assembly poll results clearly showed that people are intolerant towards the Congress party because the Congress was not ready to accept the verdict of the people. They tried to stall progress, tried to make small issues grow out of proportion," Naidu told reporters.
"They tried to mislead the people of the country and were blocking development. That's why people became intolerant towards the Congress Party," he added.
According to latest Election Commission data, NDA alliance is leading in 85 seats in Assam, Congress in 26 and others in 15 seats.
Chief Minister Mamata Banerjee is eyeing at another sweep in West Bengal with Trinamool Congress (TMC) ahead in 215 of the state's 294 seats whereas Congress is ahead in 43 seats.
In Kerala, the LDF took the lead and posted victory in 81 seats. UDF has won 16.
Although the final picture will be clear soon, the Election Commission has reportedly said that counting of votes will be over by 3 pm.