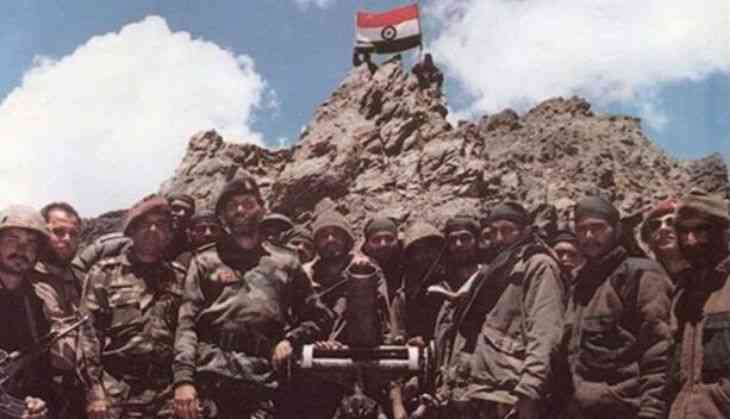 While speaking at the eighteenth anniversary of the Kargil Vijay Divas organised by the Indian Army at Lamuchan Dras on Wednesday, Lt. Gen. D. Anbu, General Officer Commanding in Chief (GoC-in C) Northern Army Command of the Indian Army, assured the people that there won't be a recurrence of a Kargil-like situation.
Lt. Gen. Anbu recalled the war of 1999 as a very proud moment for the Indian Army.
He said, "It happened in 1999. A number of intruders from Pakistan entered and the Indian Army managed to evict them, and they did it with determination and valor."
He added, "Every year from 20th to 26th we celebrate Kargil Divas to celebrate the victory and commemorate the martyrs."
Speaking on the current situation in Jammu and Kashmir, he said surveillance measures have been enhanced and the army is placed at the posts throughout the year.
Lt. Gen.Anbu also spoke about the infiltration and terrorism cases, which have lately risen. He said, "We are firmly in control in the LOC as far as counter infiltration is concerned. We have been extremely robust and nearly 36 (infiltrators) have been killed in the last three months alone. They don't give up, but we make sure that they can't enter the land."
"As far as the counter terrorism operation is concerned, the Army, along with the J&K Police and CRPF, we've been able to synergize our energy in the hinterland." he added.
Speaking on the issue of sharing a border with China, he maintained that there is no tension in Eastern Ladakh with China. "Coming to the border with China, it's a disputed border. There is no demarcation as such. We have our own perceptions about the line, but the situation in Eastern Ladakh is peaceful because of the protocols and everything." he said.
-ANI