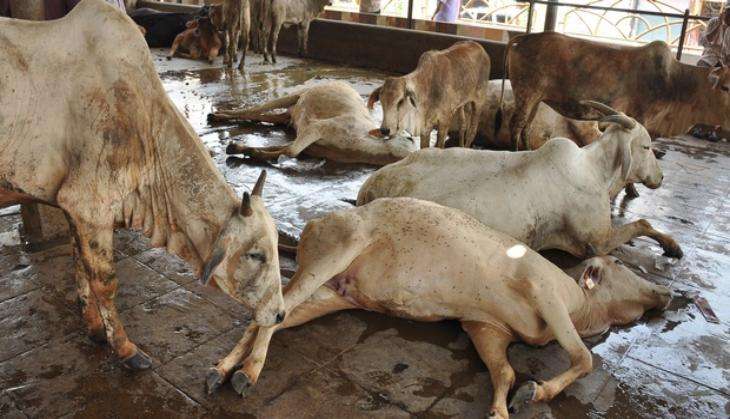 Amid Prime Minister Narendra Modi's denunciation of cow vigilantes, Jaipur police booked a saint and about 60 of his companions after they held a demonstration at Statue Circle here to protest against the death of cows in Hingonia Cow centre.
"Saint Gopal Das and other members accompanying him violated section 144 of CrPC, which is in force in the area, by staging a protest on 6 July night so a case again them was registered yesterday," Digpal Singh, sub-inspector of Ashok Nagar police station, said.
The case was lodged under sections 188 (disobedience to order duly promulgated by public servant) and 283 (danger or obstruction in public way or line of navigation) of IPC, he said.
The Rajasthan government was under fire from Congress which alleged that 100 cows had died due to "mismanagement and lack of facilities" at the state-run cow shelter and VHP which claimed that more than 500 cows had died.
-PTI