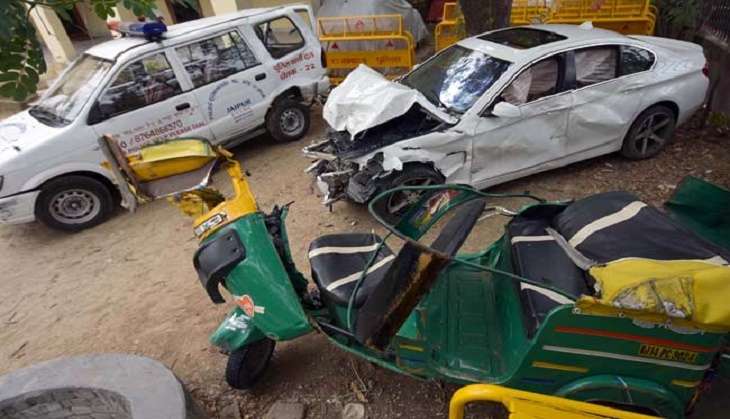 Three people were killed and five others injured in Jaipur late on 1 July after a speeding BMW - allegedly driven by the son of Sikar MLA Nand Kishor Mahariya - hit an autorickshaw and a police control room (PCR) van.
CCTV footage has revealed that three people were killed on the spot as the BMW rammed into an auto-rickshaw at an intersection. The BMW also crashed into a parked police van, injuring five others.
The accused, Siddharth Mahariya has been arrested. Police have said that he was driving the car under the influence of alcohol.
According to an NDTV report, one witness said that the accused was driving at at least at 100 km an hour. Witnesses said that the auto-rickshaw was flung around 200 feet from the impact.
NDTV reported that Siddharth had allegedly consumed alcohol five times over permissible levels for driving. Rejecting the charges, the accused has said that his driver was behind the wheels. He is likely to presented before a court today.
- With agency inputs