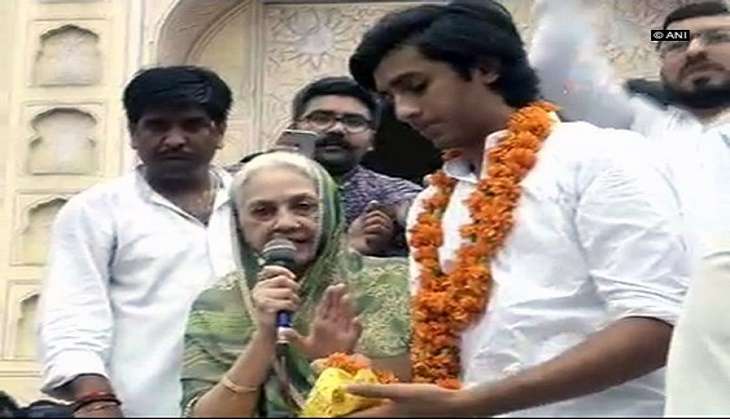 The spat between the erstwhile royal family and the Jaipur Development Authority (JDA) intensified today as the family took to the streets to protest the civic body's "unjust" action.
Titular queen Rajmata Padmini Devi addressed a gathering inside the walled city to garner support for her family.
The protestors marched from Tripolia, inside the walled city, and moved through the city before ending their march at the Rajmahal Palace.
The Rajput organisations have also expressed their outrage against the JDA action, pledging support to the royal family.
Last week, the JDA had sealed the main gate of the Rajmahal Palace, a hotel property owned by the royal family. The action has been termed arbitrary and "wholly illegal" by the family.
Earlier on 31 August, Padmini Devi met various religious leaders, including the Chief Qazi, and sought their support for today's procession.
-ANI