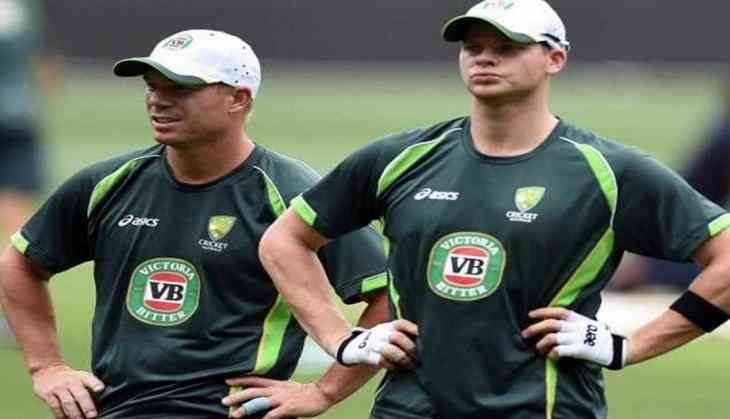 Fitting the disgraced Steve Smith and David Warner into the World Cup squad would be 'bloody hard' given the side's success without the Australian duo, says current skipper Aaron Finch. Both Smith and Warner are supposed to return into the Australian team as their one year ban has ended.
Smith and Warner were banned from the national squad after their involvement in ball-tampering scandal in South Africa last year. The Australian duo were found guilty of tampering with ball using sand paper along with Cameron Bancroft in a Test match against the Proteas.
The Australian team is on a high after their poor performances across the world. The Kangaroos have taken a lead of 3-0 in an ODI series against Pakistan after their comeback against India in a five match ODI series. Australia won six matches in succession after defeating India by 3-2.
When asked about Smith and Warner, Finch said, "It is bloody hard, especially when the side is playing so well, it's going to be difficult. No matter who it is. At the end of the day, it's an incredibly tough decision. Whatever balance you go with in that 15-man squad, there's going to be some very unlucky blokes out there."
Smith and Warner are currently playing in the Indian Premier League for their respective franchises. Smith couldn't impact much with his bat, however Warner made a fantastic comeback by scoring a half-century and making the highest individual score of IPL 2019. Both of them will face each other in Hyderabad today as Rajasthan Royals will be up against Sunrisers Hyderabad.
Also read: Will be 'bloody hard' to fit disgraced Smith and Warner to World Cup squad: Aaron Finch