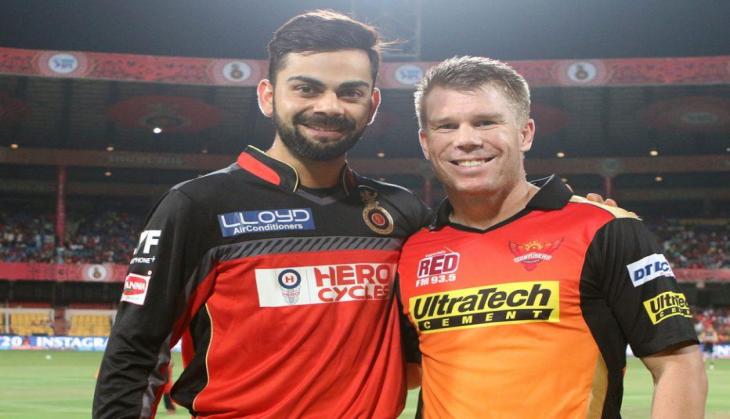 Royal Challengers Bangalore (RCB) captain Virat Kohli achieved almost everything in the 2016 Indian Premier League (IPL), except of course the title.
Champions Sunrisers Hyderabad's captain David Warner, however, said that it was Kohli who inspired them all.
"Virat Kohli, what a great leader! I can't take it away from him. He set the benchmark this season," Warner said, after his team's eight-run win in the final.
Kohli was declared player of the tournament, having amassed 973 runs in 16 games - most by any player. Warner was not far behind as he finished second with a tally of 848 runs.
Warner, however, attributed his side's success to a team-effort rather than individual brilliance.
"Fantastic team achievement. To lead this side and the support from the players, me pulling my weight with the runs, it has been a hard journey. It's a team effort. To have the perfect game, we need to gel," he said.
"For us, the key was team effort all the way. Look we knew, we had to get 200. We knew we had to win three straight games. To win in Bangalore, we were underdogs. But, we batted well, bowled well, and fielded well. In 24 hours, I will be off to the Caribbean. Time to have a beer."