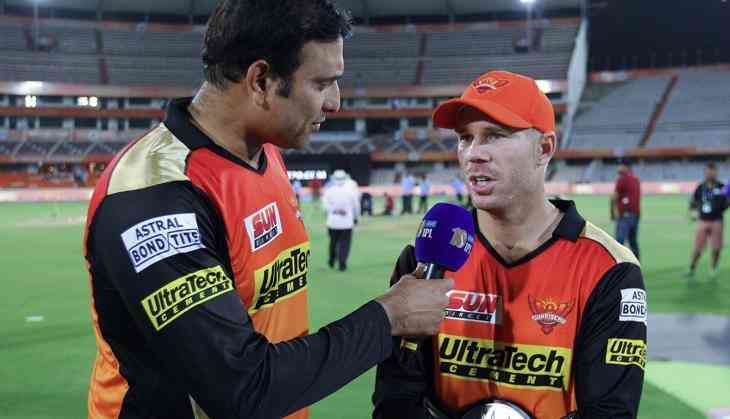 IPL 2018: Will David Warner be a part of Sunrisers Hyderabad or not? See how mentor VVS Laxman responded
Australian cricketer David Warner is also accused of ball tampering in the Cape Town scandal and for that David Warner had to step down from Austrailian vice-captaincy. Now he will play in IPL or not this also has become a big question for him and his fans. David Warner is a part of Sunrises Hyderabad in IPL and he is the captain of the team that won IPL in 2016.
Now Indian former batsman and Sunrisers Hyderabad mentor VVS Laxman said that they will have to wait for Franchise Austrailian cricket to respond to the whole incident.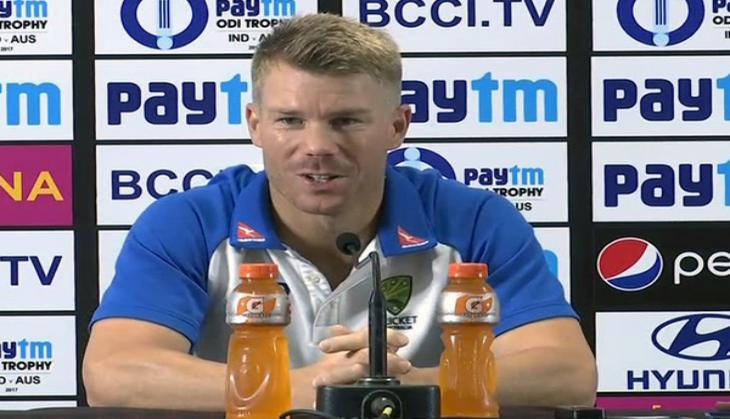 David Warner
"It's very unfortunate what has happened in the Cape Town Test. As far as Sunrisers is concerned, it's too early for us to comment. Because, it was, just which has happened day before yesterday. We will wait for decision of Cricket Australia," VVS Laxman told PTI.
Also Read - IPL 2018: This Indian player hit the first double century in a T20 match, in just 57 balls
Laxman further added, "The information available at the moment is very limited. So, we will wait for further information. If at all, the need be, then we will discuss that. As far as Warner is concerned, he has been an exceptional leader for Sunrisers group,"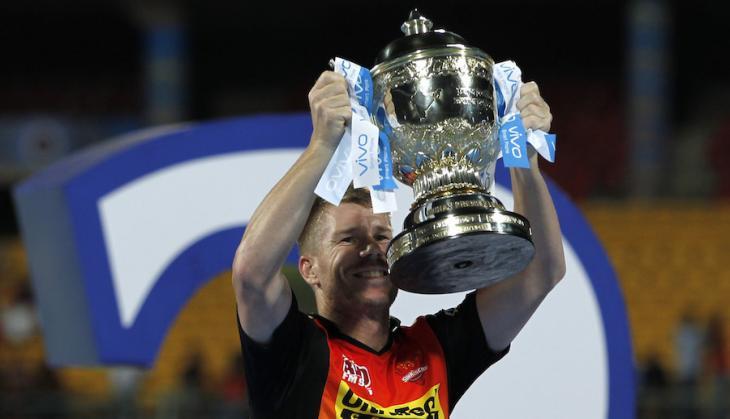 David Warner IPL 2016
This is to notice that the whole incident took place while Austrailia was playing against South Africa in the third test match. The cameraman captured the Australian team especially Steve Smith, David Warner, and Brancroft doing tampering with the bowl to make it easy for the reverse swing.
Also Read - Ball Tampering Scandal: This South African bowler told cameraman to capture Australian cricketers activity