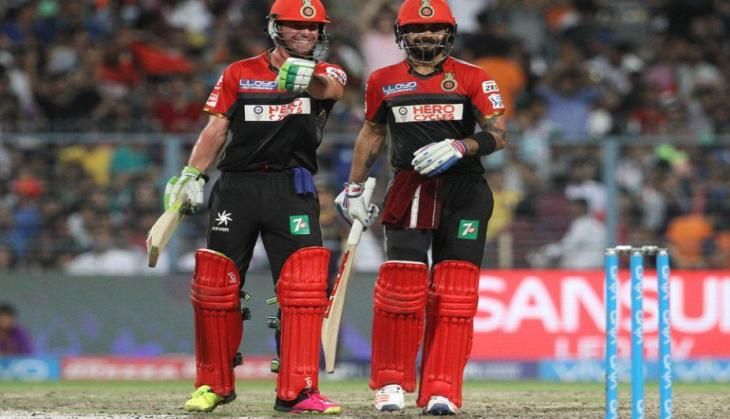 Blown away by the pyrotechnics of Royal Challengers Bangalore teammates Virat Kohli and AB de Villiers, West Indian left-hander Chris Gayle has compared the duo to fictional superheroes 'Batman' and 'Superman'.
Kohli and de Villiers have lit up the Indian Premier League with some dazzling display of top quality batsmanship.
Also read: Virat Kohli pips Gayle, Hussey to IPL landmark
"Those two guys are playing like 'Batman and Superman'. They are in the form of their lives, especially Kohli. They should continue pressing the gas, don't ease up and fill their boots with as much runs as possible. They are doing a phenomenal job for RCB," Gayle said in the post-match media conference.
With 1,349 runs from 12 matches, Kohli and De Villiers seem to be unstoppable and are the top-two leading run-getters of the ninth season.
Their amazing form has swung the fortunes of Royal Challengers Bangalore, who routed two-time champions Kolkata Knight Riders by nine wickets on 16 May.
Carrying forward their stellar show from Bengaluru where they ran riot with a record 229-run partnership in their colossal 144-run win over Gujarat Lions, Kohli (75*) and de Villiers (59*) made short work of KKR's 183/5 to romp home with eight balls to spare.
Their performance has been key to RCB's revival this season and kept the team's hopes of reaching the playoffs alive.
"It's fantastic, they (Kohli and AB) are batting under pressure as well. Credit must go to both of them. Kohli leading from the front is even better. Overall, it's a great team effort. Those guys may have contributed in all the 12 games so far. Hopefully, they can continue and put us in winning position."