WWE superstar Ronda Rousey will be pregnant Soon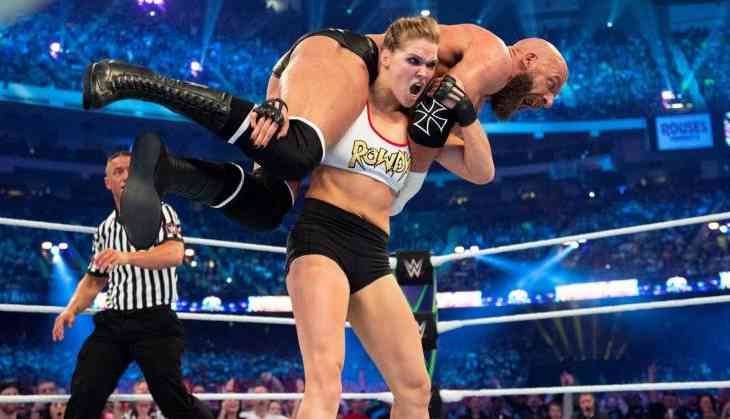 The 31-year-old WWE superstar Ronda Rousey said that she is ready to take up motherhood, she was commenting to a question asked by a reporter, she said, "she's planning on having kids in the very near future"
She has been talking about babies for quite a while. First, she brought up this topic in 2016 on 'Ellen show'. It has been almost a year that she is married to MMA fighter Travis Browne. With a big smile on her face, she said, "Soon, someday soon"
The only thing that can be a speedbump is that Ronda's WWE career has taken off in a huge way after a match with Triple H and Stephanie McMahon.
She has just accepted that she would face her first championship match against the present Raw Women's champ, Nia Jax at the "Money in the Bank" Pay-Per-View that is scheduled next month in Chicago.
Also Read:Nikki Bella shared a bed with John Cena for '30 Days Total of Six Months' Before Split