Turkish man punches at kangaroo in zoo; Twitterati criticises the man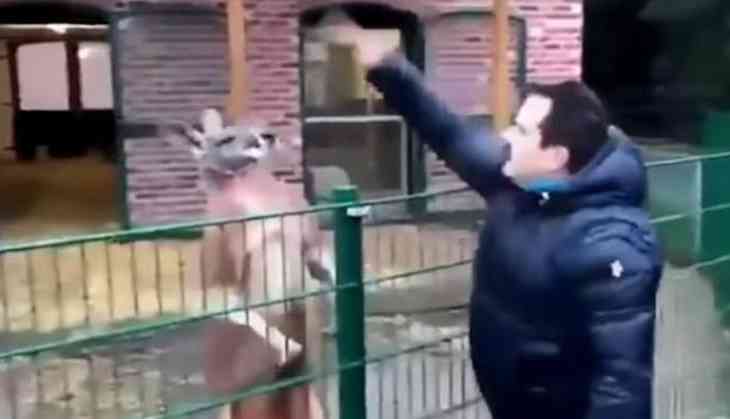 People visiting zoos are always advised not to harass animals housed there to protect them from stress. Recently, a Turkish man who has been recorded throwing punches at a caged kangaroo in Turkey.
The 1.14-minute-long clip – which has gone viral – shows Tuncer Ciftci, who has been called a self-styled prophet by a Daily Mail report, throwing mock punches and scaring the animal.
Although, the animal didn't react, and is instead seen standing near the cage and dodging the punches.
A lot of people criticised Ciftci, who is also seen grabbing and shaking the fence in the recorded clip.
#AnimalAbuse is NOT fun 😠😬😡

This Turkish delusional maniac abusing a kangaroo in a zoo #PETA should take a notice of this.#AnimalRights @tuncerciftci_ @peta pic.twitter.com/lZ3X37t4W4

— Real News Line (@RealNewsLine) July 30, 2018
I hope a great big kangaroo knocks you out cold, you hideous "man"

— Julia Fiske (@JLFEternal) July 31, 2018
This video comes just days after an Egyptian zoo was criticised for allegedly painting a donkey with stripes to fool visitors into thinking it was a zebra.
Also Read: Viral Video: Lionel Messi playing football with his hugeass dog