Indian jawan killed, body mutilated. But does Pak have more sinister plans?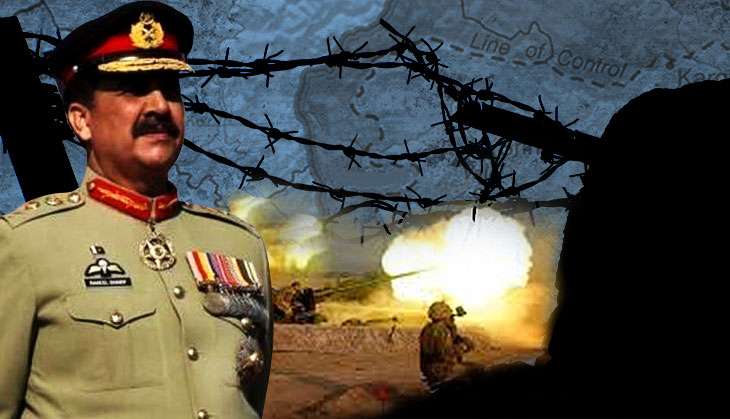 Exactly a month after India carried out surgical strikes in Pakistan-occupied Kashmir, Pakistan retaliated on Friday by killing an Indian Army jawan and mutilating his body.
Sources in the army's Northern Command said the soldier was beheaded. However, the report could not be confirmed till late evening. The terrorist believed to have been responsible for this gruesome act has also been killed, army sources said.
Pakistan's Border Action Team (BAT), known to be made up of trained terrorists and Pakistan Army soldiers, is believed to have been behind this act. BAT teams were last spotted close to the Line of Control on Wednesday in Samba district.
According to an Indian Army spokesperson, the incident happened late on Friday evening near Kashmir's Kupwara district.
"In an encounter close to the LoC in Machil sector, in the evening of 28 October 2016, one soldier has been martyred and one terrorist killed. In a despicable act, the terrorist mutilated the body of the Indian soldier before fleeing into the PoK, supported by covering fire from Pakistan Army posts," the spokesperson said.
"This barbarism is a true reflection which pervades official and non-official organisations across the border."
In a tone which suggested that the act of mutilation had severely angered the Indian defence establishment brass, the spokesperson concluded his statement with: "This act will invite an appropriate response."
Series of provocations
The act of killing and mutilating the body of an Indian soldier is not the first time Pakistan has showed its desperation to get back at India, after the surgical strikes on 29 September.
Nobody in New Delhi expected Pakistan to remain quiet after Indian leaders publicly bragged about sending troops deep inside Pakistani territory, dismantling terror infrastructure, killing Pakistani soldiers and terrorists. And Pakistan has not even tried to appear restrained since 29 September.
According to sources in the Indian military, Pakistan has recently violated the ceasefire 115 times, out of which more than half (60) have happened since the surgical strikes were carried out.
Senior army officers described the constant firings by Pakistan as 'escalatory' and 'provocative'.
However, given the timing and locations at which this cross-border firing has been directed, this doesn't seem to be a routine exercise.
Most of the incidents of heavy cross-border fire have been directed in the Jammu sector, in areas below Mendhar - Akhnoor, RS Pura, Samba and Arnia - which have got huge built up areas. Places like Sunderbani, across the International Border, have also been targeted heavily.