5 points as to why India's 'surgical strikes' on Pakistan might not serve their purpose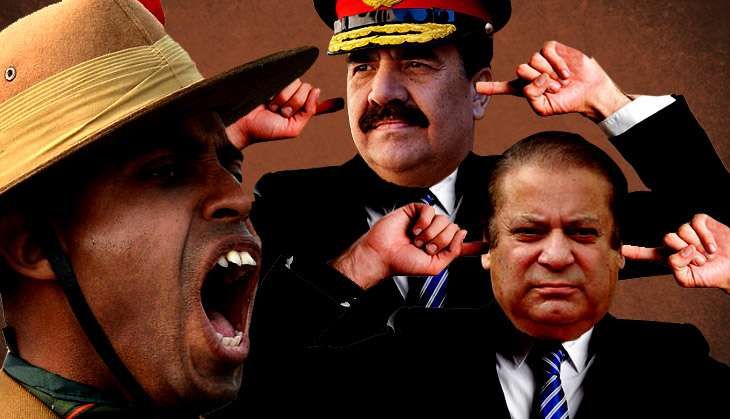 The 'surgical strikes' across the Line of Control (LoC) is being seen as India's befitting reply to Pakistan-sponsored attacks in Pathankot and Uri. And while most Indians lauded the move, there were opinions that this is a potentially dangerous leap into the unknown. But as the debates rage on - here are five points you should consider:
1
Uri was carried out by 'non-state' actors, sponsored or covertly supported by sections of the Pakistan state. The armed assault on 'terror launch pads' across the Line of Control (LoC) was not, as in the past, a covert act with 'plausible deniability'.
It was openly announced as done by the official armed forces of the Indian state. This immediately raised the political and military stakes between the two countries, the two governments and their armed forces. On the Indian side this has been rather gratifying to some and quite disturbing for others.
2
The political-strategic purpose of the Indian attack was to send a message that it will respond in a similar fashion to future Pakistani assaults, and therefore the Pakistan establishment must prevent all such future attacks by infiltrators.
3
For any such message to not only be heard but also prove to be a fully effective deterrent, India must assume that the Pakistani political establishment can control and therefore prevent such non-state actions (for its own good as it were) given the assertion, and now the exhibited will, of this Indian government to retaliate militarily in the future as and when needed.
4
However, the Pakistani political-military establishment, unlike that of India, is much more divided and even the military does not have full political command in the way that the civilian government of India has with respect to armed actions against its neighbour.

Neither the Pakistan military nor the civilian wing of the Islamabad government can fully control or stop those Islamist groups which carry out terror attacks within Pakistan against its own populace.

This has taken a heavy toll. To believe or

expect

therefore, that this establishment can however fully control and prevent various Islamist groups from carrying out cross-border attacks on Indian soil, is a delusion.
5
What this means then is that any future, and potentially escalatory dynamic at the military-political level between the two countries is effectively held hostage to the actions of non-state actors who are not fully controllable from the Pakistani side, and not assuredly deterred from the Indian side despite the latter's unmatchable firepower.
If strategic-political wisdom is what should be the guiding compass for how to manage the India-Pakistan relationship without going to war then how much wisdom is being shown by current Indian behaviour is an entirely legitimate question to pose.
Edited by Jhinuk Sen
Also read: Why Pakistan may be compelled to retaliate
Also read: Surgical strikes: Truth the casualty as India, Pakistan make competing claims
Also read: Can Indian economy afford a war with Pakistan? Here are six startling facts
Also read: Surgical strikes: India calls Pakistan's strategic bluff. How will the Sharifs respond?
Also read: Border villages evacuated as India expects Pak to retaliate to surgical strikes