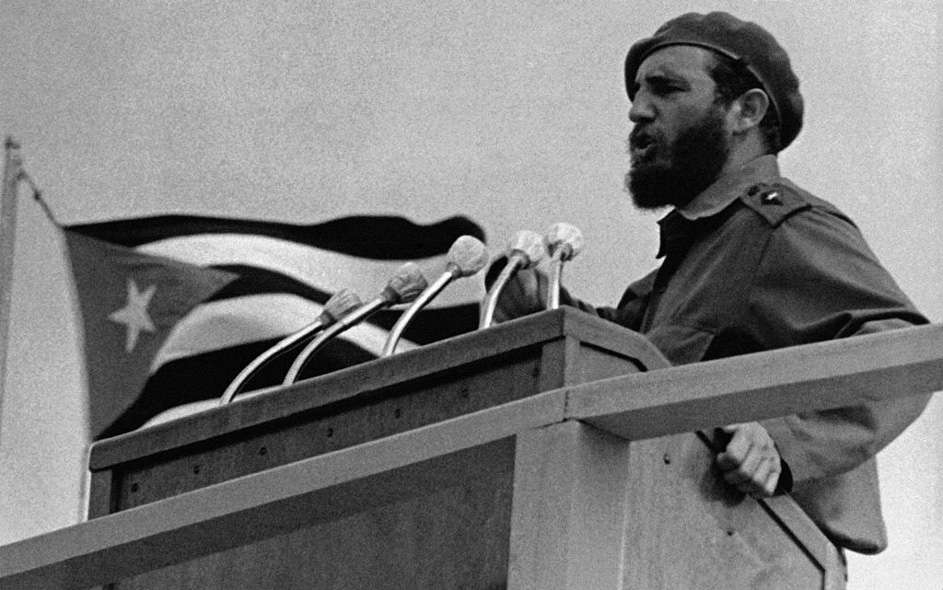 1/12
Fidel Castro addresses the Cuban people in Havana in 1959.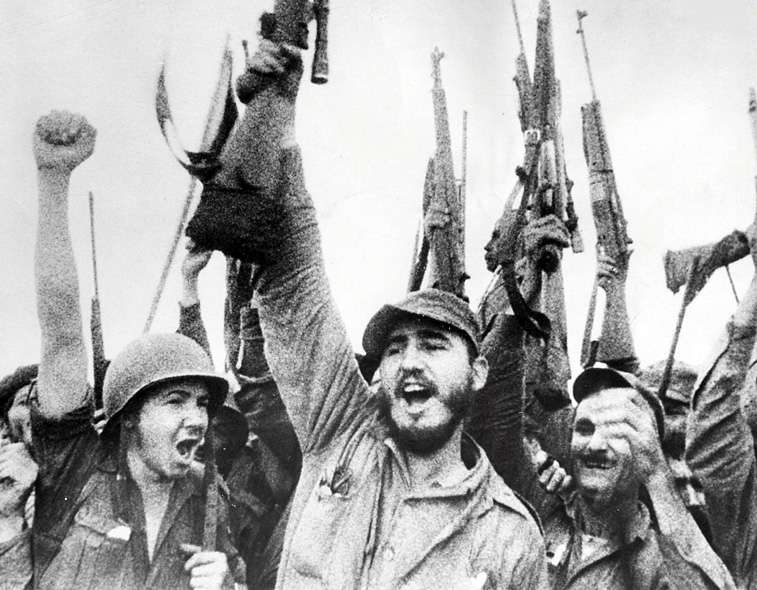 2/12
Fidel, gun in hand, surrounded by fellow revolutionaries after overthrowing Batista.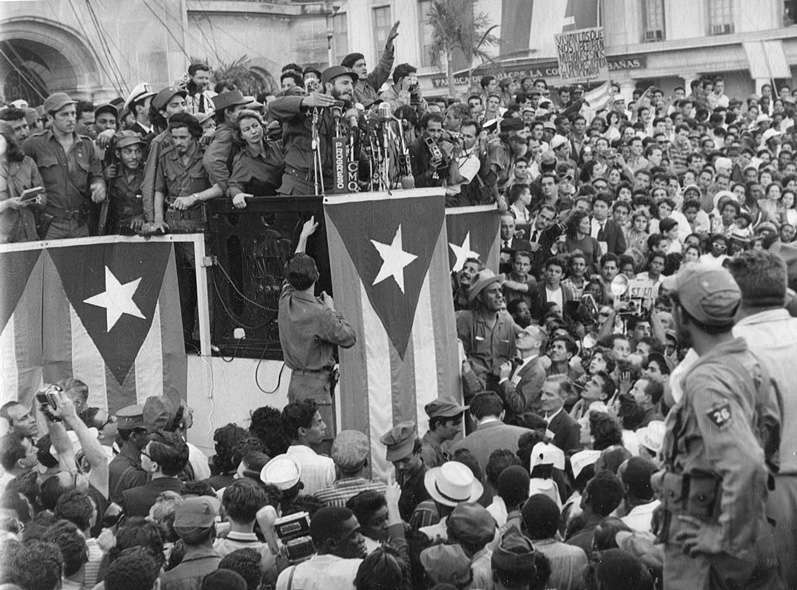 3/12
Castro, surrounded by his closest associates, addresses massive crowds after the success of the revolution.
This is an advertisement.
To view next image, click on the next button.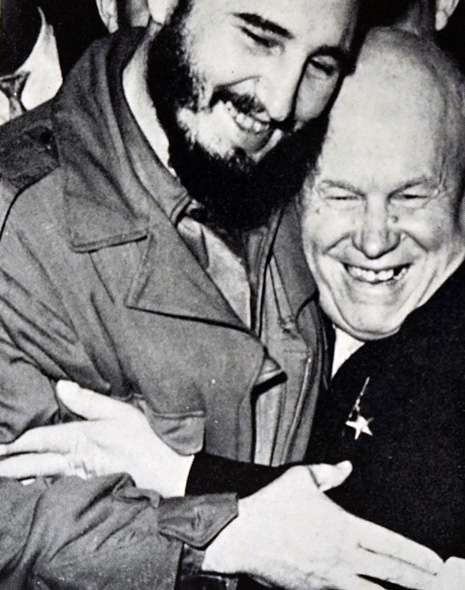 4/12
Castro with Nikita Khruschev. His alliance with the Soviet Union would eventually plunge Cuba into crisis when the USSR collapsed.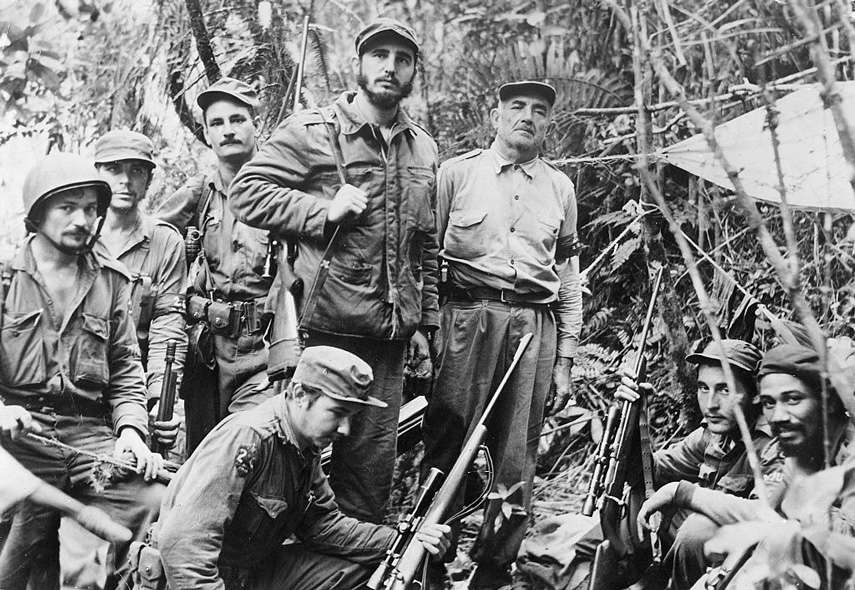 5/12
Fidel Castro with his command staff in a secret jungle hideout| from right: Juan Almeide, George Sotus, Crescentio Perez, Fidel Castro, his brother Raoul (kneeling), Universo Sanchez, Ernesto Che Guevara and Guillermo Garcia.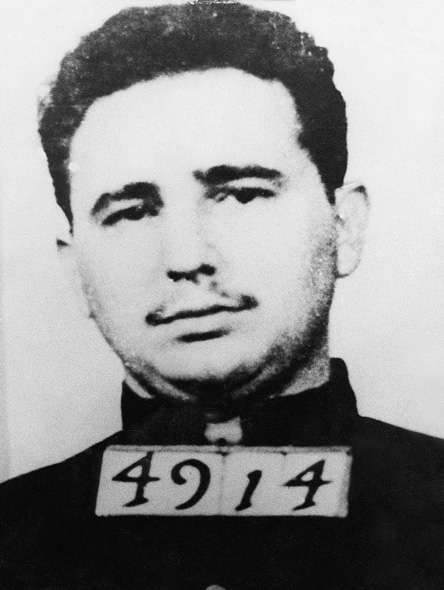 6/12
A mugshot of Fidel Castro for his role in the Moncada Barracks attacks that landed him in prison
This is an advertisement.
To view next image, click on the next button.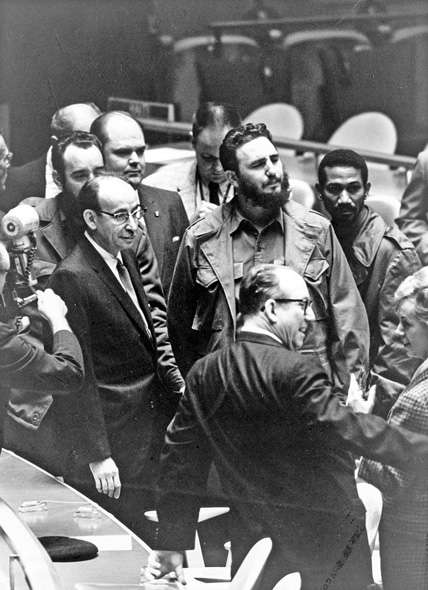 7/12
Fidel Castro visits the United Nations in New York, with the delegation of Cuba 1959.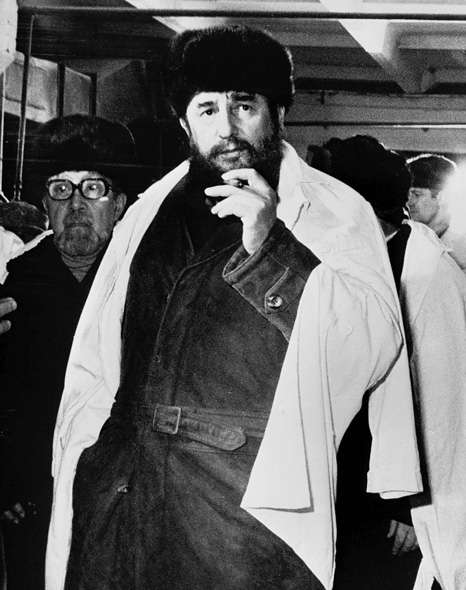 8/12
Fidel Castro visits a farm outside Moscow in 1981.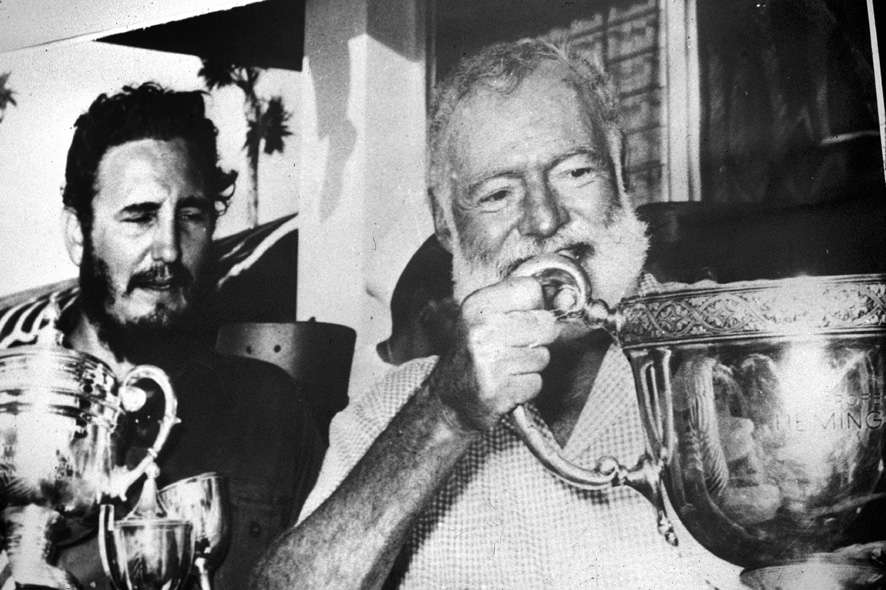 9/12
Ernest Hemingway and Cuban revolutionary Fidel Castro
This is an advertisement.
To view next image, click on the next button.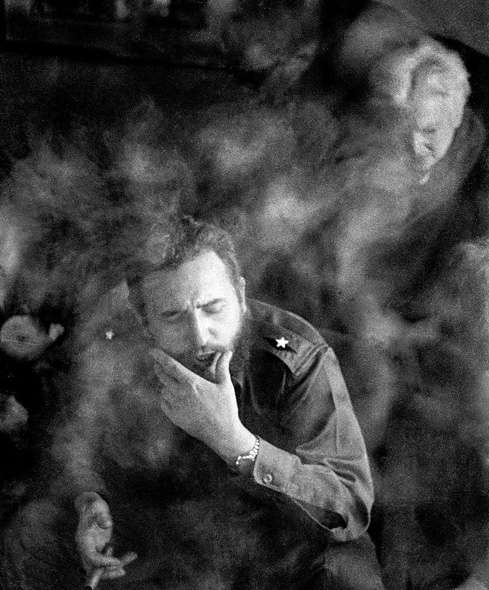 10/12
Fidel Castro talks to reporters about his successful Cuban revolution to oust Dictator Batista at a press conference in his suite at the Hotel New Yorker on 22 April, 1959 in New York City, New York.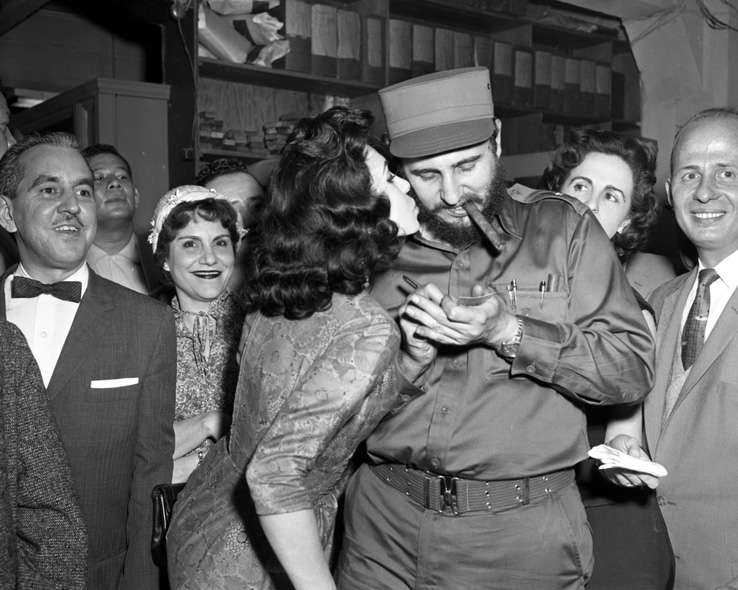 11/12
Fidel Castro visits New York, hired a public relations firm, ate hot dogs, kissed ladies like a rock star, and held babies like a politican. Here, Miss Gladys Feijoo 19-year-old., who was nominated as Miss La Prensa of 1959. As she kisses Fidel Castro, he in turn, signs his autograph for her collection. He was rather moved by the whole thing.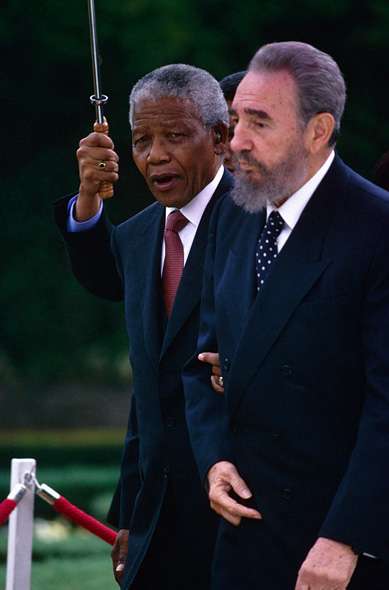 12/12
Fidel Castro visiting South African President Nelson Mandela. Former President of South Africa and longtime political prisoner, Nelson Mandela, was held by the apartheid based government from 1964-1990 for sabotage. With the coming of a freer political climate, Nelson Mandela was released from his life sentence at Victor Vester Prison on February 11, of 1990. He went on to lead the African National Congress in negotiations with President F. W. de Klerk, that resulted in the end of apartheid and full citizenship for all South Africans. He and de Klerk received a joint Nobel Prize in 1993 for their efforts. Mandela was elected president in 1994.
This is an advertisement.
To view next image, click on the next button.
In pictures: A look back at the life of Cuban revolutionary Fidel Castro
Today, Cuba said goodbye to its longest serving leader - Fidel Castro. The revolutionary leader who led the country between 1959 and 2008, after overthrowing the dictator Fulgencio Batista, passed away at the age of 90.
A skilled orator and staunch communist, Castro was the primary architect of the Cuban revolution. On seizing power, he turned the small island-nation into a thorn in the US\' side, surviving over 600 assassination attempts to outlast 10 US presidents, all the while serving as proof that a viable alternative to the US\' capitalist system was possible.
His unending defiance, even penning a letter denouncing the US when Obama visited Cuba in 2016, the first visit by an American leader in 88 years, made him the focal point of the anti-America resistance. The fire and passion with which he spoke led him, the leader of a tiny nation of just 11 million, to become a global icon. He met celebrities and world leaders alike, all enamoured by his charisma.
Castro does have his share of critics for his authoritarian ways. He undoubtedly trampled over many rights, controlled the media and ruled with an iron fist. However, his rule was not that of a man driven to amass untold riches for himself and his peers, but an aggressively egalitarian vision of social justice. It\'s this vision that has ensured Cuba now has many benchmarks of progress that would be considered impressive even in the developed world.
Cuba today has the best education system in Latin America and the Carribean, on par with most developed countries. Universal access to quality healthcare is another major achievement while universal access to clean drinking water and basic sanitation is also a reality in Cuba. All of these are reasons why, while the West will continue to demonise him, a large part of Cuba will mourn his passing.
(Photos curated by Priyata Brajabasi, text by Ranjan Crasta)