Hate crime: 'I probably funded Al-Qaeda', Indian-origin restaurateur racially abused in United States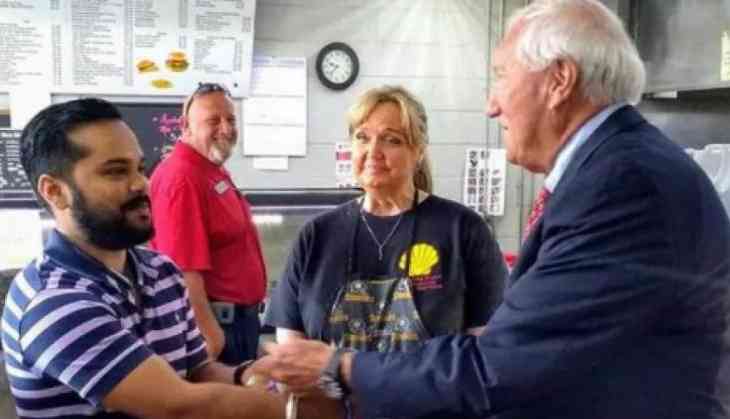 On one hand, when the country was celebrating its 72nd Independence, people were facing racial abuses in another country.
An Indian-origin who is an owner of a restaurant in the United States was facing hate crime, as he was racially targeted by a customer who referred to him and his family as "a tribe from India".
The person/customer just went on to comment that he "probably just funded Al-Qaeda" by eating at the hotel, as per the media.
Taj Sardar, the owner at 'The Kings Diner' in Ashland, Kentucky, was targeted by racial posts by the man who ate at his restaurant.
After a while, the man captured a photo of the restaurant and took the matter on Facebook to voice his displeasure with the food and also the people inside, it said.
Also Read: United States honor India's Independence by lighting up Empire State Building and Niagara Falls in tricolor
"I reluctantly entered to order meatloaf special and was greeted by a tribe from India. I'm ashamed that I probably just funded Al-Qaeda," the post on Facebook said.
"When I first read the thing on the Facebook, I was like, 'Oh my gosh, is this serious?'" Sardar said.
"I was like hopefully, his backers don't try to get together and push me out here, which I've been living here since 2010," he was quoted as saying by the report.
Since the racist post, the restaurant has been packed with community support doubling business ever since.
"I got to realise there are more positive people out there than the negative ones we just had experienced, and I'm really thankful to this community here," Sardar said.
Sardar said he is overwhelmed by the love he has received.
Also Read: Top 10 best cities to live in the world; Vienna crowned most livable one
However, he has complained about the incident to the police as he fears about the safety of his family.
Ashland city's Mayor Steve Gilmore and three city commissioners visited Sardar to give support.
"After what he went through, I wanted to tell him, we're very proud you're one of our entrepreneurs in the city of Ashland and your reputation is sterling," Gilmore said.
"There's no room in this city for that kind of behaviour, for racist behaviour and racist comments," one of the city commissioners said.
Read More On Catch: Independence Day 2018: United States message on Indian democracy