Bargain: Why isn't Gen Raheel Sharif staying on as Pakistan Army chief?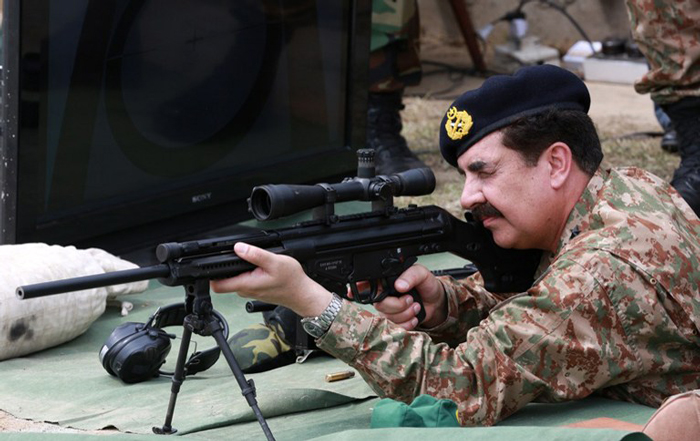 The race has begun. General Raheel Sharif has made it clear he won't follow in the footsteps of many a predecessor by seeking an extension of his term as the Pakistan Army chief.
So, who would succeed him in arguably the most powerful job in Pakistan? The contest is between Lt Gen Ishfaq Nadeem Ahmed and Lt Gen Zubair Mahmood Hayat.
My money is on Ahmad. One of Gen Sharif's first decisions after becoming the Chief of Army Staff was to appoint Ahmad as the Chief of General Staff, or CGS - essentially the CAOS' clearing house that keeps the lines open with the two other services.
Read: Pakistan army chief blames India for LoC violations, says Kashmir part of unfinished agenda of partition
Ahmad is now the "protector" of the Sharif brothers Nawaz and Shahbaz. He commands one of the army's two strike corps, the II Corps based in Multan, Punjab. He has also served as the Director General of Military Operations.
Lt Gen Hayat, an artillery officer, is the current CGS. He is close to the former army chief Ashfaq Parvez Kayani - not really Nawaz's favourite COAS - and was his Director General of Staff.
He has also had a stint as Director General of Strategic Plans Division - short-hand for the nuclear warfare department - and served in Punjab for about 10 months commanding the 31 Corps in Bahawalpur.
Lt Gen Ahmad was Gen Sharif's CGS, now commands II Corps in Multan. Is he is the next army chief?
Still, given the byzantine ways of Pakistan's Praetorian Guard - the general staff - in which decision-making is opaque, one can try to predict personnel or policy at one's own peril. But one thing is certain: neither of the two likely chiefs will be particularly friendly towards India. And with either at the helm, Indo-Pak relations will continue to chug along, blowing alternatively hot and cold.
As for which of the two lieutenants general will get the coveted job, much will depend on how Nawaz and Raheel work out the equations. While the prime minister will be seeking regime stability, the outgoing COAS will be keen to safeguard his legacy, one that's even acknowledged by Washington, not exactly the best of friends Islamabad can have at the moment.
Invisible hand?
Raheel has shown he has purchase to seek an invitation to visit the United States - unbidden - where all the talk could have been on Afghanistan and nuclear weapons, and connected to both, India.
Also read: Pakistan army chief's US visit expected to be more substantive than PM Nawaz Sharif's
One should keep in mind that the Af-Pak section of Foggy Bottom is also staffed by the Pakistani establishment's biggest suitor in Washington, Robin Raphel, a former assistant secretary of state. She could well be the eminence grise behind the reported attempt to merge the Af-Pak division into the South Asia desk, thus re-hyphenating India and Pakistan.
The troubled US-Pak relationship has been looking up lately, and Gen Sharif is the bright spot for the people in Washington. Most importantly for them, he has taken the battle against the Taliban to North Waziristan - something that Kayani had refused to do - and even undertaken operations against the ISI's main sword arm for Afghanistan, and even India, the Haqqani Network.
In return for not seeking an extension, has Gen Sharif secured US money and arms for his army?
Gen Sharif's case could well have been helped by his country's new sponsor, China, whispering a few words in his favour at the Pentagon. But what could he have wanted from the US? Is it the India-Pak re-hyphenation? Or at least a guarantee that the US will keep flowing to Rawalpindi the milk and honey of dollar bills and F-16s?
In turn, Sharif could have figured out after his visit last November that his American friends would be happier if he retired on time - not to grow roses, of course, but bide for time in a democratic way. So, his announcement after the Pathankot attack that he would be gone by the end of the year could have signaled both Beijing and Washington that a dysfunctional state is becoming functional again.
Edited by Mehraj D. Lone
More in Catch:
Is the Modi govt hounding Lawyers' Collective?
Take bank bosses to task for bad loan crisis, says Vishwas Utagi
Sedition, quota, caste: what engaged RSS on the first day of Nagaur meet
Raking in the moolah: WT20 brings windfall to ICC & BCCI chief's association