As Brussels reels under explosions, here's why transportation hubs are soft targets
Catch Team
| Updated on: 14 February 2017, 6:01 IST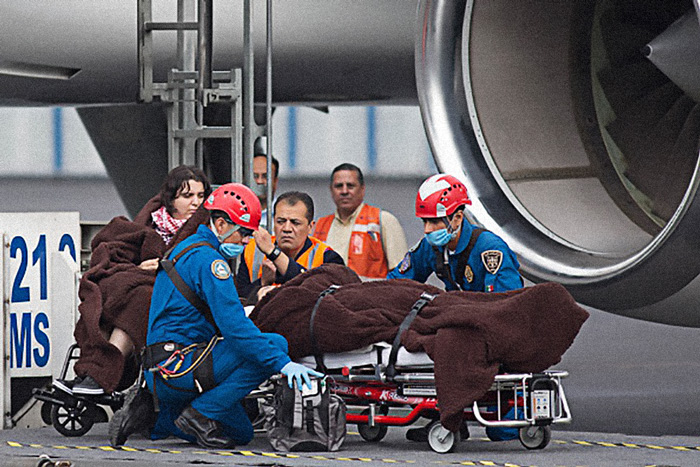 34 people were killed and 170 plus were injured in Brussels on Tuesday when two explosions took place at Zaventem Airport - Near the American Airlines check-in counter followed by Brussel Airlines ticket counter.
Eventually, another blast occurred at Maelbeek metro station, which is the centre of the city and close to European Union (EU) office, which killed 15. Brussels is considered as a de facto capital of EU.
According to media reports, metro and rail services have been suspended. The airport has also been temporarily shut.
Significantly, airport attacks are a common form of terrorism, as airports are a 'soft spot'. We dive into the details of past terror attacks perpetrated at airports and metro stations, why public transportation are so often attacked.
Here is what we find:
Number of people killed in Brussels on Tuesday.
Of this, 14 were killed in airport and 20 in the metro station.

This attack follows the arrest of Salah Abdeslam, a planner of the November Paris attacks, from a Brussels neighbourhood.

In recent past, Brussels have become a hotbed of jihadist activity, with many citizens joining the Islamic State. And much of the Paris attack planning took place in Belgium.
Also read:
Terror hits Brussels. Blasts at airport & Metro station kill 34 people, 136 injured
Number of people killed in a bomb attack at Moscow's Domededevo Airport in 2011.
That attack had injured 160 people.

Check-in counters, baggage claim areas, ticket desks, these have always been taken as soft targets.

Here a few instances: In 1975, 11 were killed during a blast at baggage reclaim counter at La Guardia airport in New York, In 1982, 9 people were killed at the check-in area at Esenboga Airport, Turkey, In 2006, a blast at the parking area ar Madrid-Bajaras airport killed 2 people.
Also read: 13 dead, 35 severely injured in twin blasts at Brussels airport
Number of people killed in London, Madrid and Moscow metro rail bombings.
Of this, 192 were killed in London, 56 in Madrid and 40 in Moscow.

Apart from airports, tube rails are fast becoming terror targets in Europe.

Soft targets like airports and metros does not need heavily armed personnel, and a lone wolf attack is enough to cause havoc.
Edited by Sahil Bhalla
More on Brussels Attacks:
Brussels attack: Gul Panag's husband, singer Abhijeet Bhattacharya's family safe, moved to secure area
Lockdown in Brussels: Bus, Metro, Train, Tram shut after explosions
10 latest details you need to know about the Brussels attacks
2 Jet crew members injured in Brussels, MEA issues helpline number