VHP's fatwa will flop. There can be no Garba without Muslims
Rathin Das
| Updated on: 13 February 2017, 5:59 IST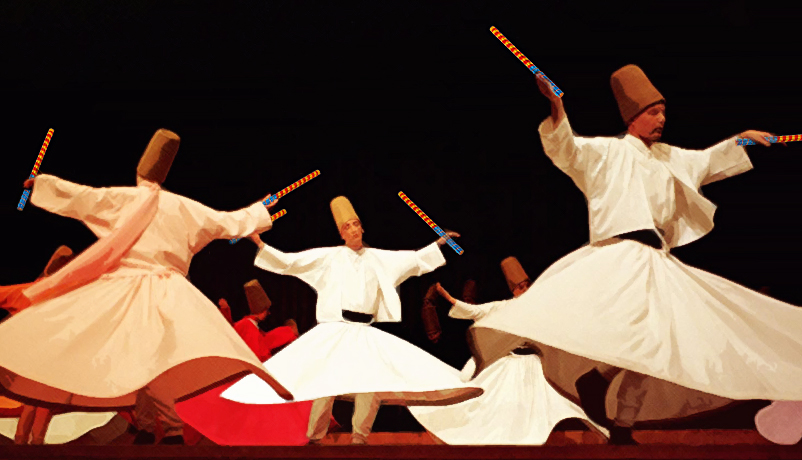 The ban
In Gujarat, VHP has issued a diktat prohibiting the entry of Muslims during Garba functions
The have threatened of \"dire consequences\" if non-Hindus enter these events
VHP also wants a ban on non-vegetarian food during the 9 days of Navratri
The enforcement
Many restaurants are likely to adhere to the ban on non-vegetarian food
But it would not be easy for Garba organisers to do without Muslims
More in the story
Why is it nearly impossible to organise Garba without Muslims?
What does the VHP seek to achieve through such diktats?
Even as people in Gujarat gear up for the Navratri, the Vishwa Hindu Parishad has a very different agenda this festive season.
The VHP has issued a diktat that Muslims should not be allowed inside Garba venues. The saffron outfit has issued another arbitrary order. It has called for a ban on all types of non-vegetarian food during the nine days of Navratri.
If the past is any indication, the VHP knows how to get its way. The saffron brigade is taken very seriously in Gujarat. Foot soldiers of the VHP and Bajrang Dal have have vandalised exhibitions, disrupted fashions shows and banned films.
The VHP claims its ban is aimed at preventing incidents of love jihad - Hindu women eloping with Muslim men. But the real agenda is the economic and cultural isolation of the Muslim community.
Though the demand to restrict the entry of Muslims has been raised in the past, no one tried to enforce it seriously. But such voices have become much stronger since last year, after Narendra Modi became the Prime Minister.
Why the ban won't work
The efforts to enforce such a ban fell flat last year. This wasn't because Garba organisers developed a sudden love for minorities, but due to sheer economic reasons.
The majority of decorators and artisans are Muslims as are the suppliers of tents, electrical equipment and sound systems. Therefore, it is nearly impossible to organise a Garba without Muslims.
It is not that the Hindus don't run these kinds of enterprises, it is just that Muslims are willing to do the same jobs at much cheaper rates. Perhaps this is to do with their relatively backward social and economic conditions.
Besides prohibiting non-Hindus from entering Garba venues, VHP also wants non-veg food to be banned
The VHP's call for the economic boycott of Muslims after the 2002 riots failed because of the same factors.
It is said that Bollywood cannot run without Muslims. The same holds true for Garba. Like Bollywood, many of the good percussionists and musicians who play during the Garba season are Muslims.
VHP's threat: dire consequences and gau mutra
The VHP is aware that Garba organisers might ignore their call. It has put up posters warning organisers of "dire consequences" if minorities are found entering the venue.
The posters also make it clear to non-Hindus that they are not welcome in Garba functions. "Navratri is a sacred Hindu festival... People who do not believe in idol worship must stay away. This festival is for Hindus only," the VHP banners say in bold letters.
The VHP has also threatened that if any Muslim is caught entering a Garba venue, he would be purified by sprinkling gau mutra (cow's urine) and applying a tilak on his forehead.
Despite the VHP threat, many Garba organisers and clubs have rejected the call to restrict the entry of non-Hindus.
However, hotels and eating joints have fallen in line with the VHP diktat against non-vegetarian food. Many restaurants have proudly displayed banners that say "100% vegetarian during Navratri". But no hotelier is willing to admit on record that this has anything to do with the VHP order. Clearly, they don't want to mess with the Hindutva brigade.
The organisers of Durga Puja festivities are keeping their fingers crossed, hoping that the VHP won't enforce their diktat as non-vegetarian food is extremely popular at puja pandals.