SRP Kalluri: Is Bastar's notorious IG really ill, or is he trying to escape NHRC?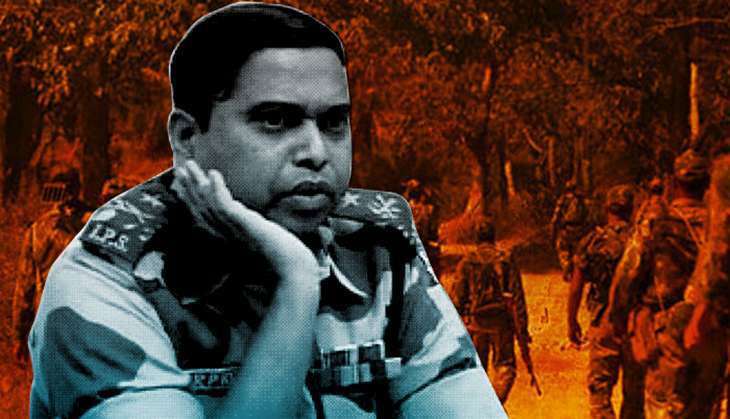 To many Adivasis in Chhattisgarh's Bastar, Shivram Kalluri is synonymous with terror. However, the controversial Inspector General of Police, notorious for his alleged high-handedness during anti-Maoist operations, has reportedly fallen sick.
According to the dean of Jagdalpur Medical College, US Paikra, Kalluri complained of pain in the chest and neck Thursday night. Tests advised by the doctors revealed the urea in his blood had risen four-fold to 200 mg. The creatinine content in his kidneys was also at an alarmingly high level of 10 mg as against 1 mg in a healthy human body, Paikra claimed.
Also Read: IG Kalluri's reign of terror: there's hardly a place left for truth in Bastar
Paikra said Kalluri was immediately referred to a hospital in Raipur, but the IG instead chose to go to Visakhapatnam, where he's undergoing treatment at Care Hospital.
Uncomfortable questions
The opposition Congress, which has long criticised Kalluri for overseeing atrocities committed by the security forces in Bastar, has questioned his claim of being ill. Mahendra Chhabra, the state Congress spokesman, pointed out that the IG has been summoned by the National Human Rights Commission for getting a case of murder registered against Prof Nandini Sundar of Delhi University and others. So, the reported illness may be a ruse to not show up before the NHRC on 30 November.
Chhabra demanded that a special team of doctors examine Kalluri's medical condition.
The Congress leader reiterated that Kalluri was a brutal officer and his word carried little credibility. "So, it's not possible to take his claims at face value," Chhabra said. "There are many good hospitals in Raipur. Yet, he was shifted to Visakhapatnam in a helicopter. This raises several doubts."
Search for a replacement
Meanwhile, Kalluri's supposedly "failing health" has triggered a search for his replacement. "His medical reports suggest Kalluri might take some time to recuperate. Since the Bastar region is extremely sensitive given the Maoist threat, the appointment of a senior officer to replace Kalluri is essential," said Special Director General, Naxal Operations and Special Intelligence Bureau, Durgesh Madhav Awasthi.
Also Read: Cannon fodder: how police is using child spies against Naxals in Bastar
According to Awasthi, the names of BP Posharya, IG, Chhattisgarh Sashastra Seema Bal; GP Singh, IG, Planning and Technical Services; HK Rathore, IG, CID; and Pawan Dev, IG, CID have been forwarded to the state government as potential replacements for Kalluri.
"Pawan Dev is the most senior among the candidates. But the frontrunner is GP Singh, considering his experience as superintendent of police in Bastar," a senior police official privy to the developments told Catch.
Kalluri & Jhiram massacre
Chhattisgarh Congress chief Bhupesh Baghel has accused Kalluri of being involved in the 2013 Maoist attack in Jhiram valley that led to the killing of 27 people, including former minister Mahendra Karma, then state Congress chief Nand Kumar Patel and senior party leader Vidya Charan Shukla. That attack had essentially wiped out the senior Congress leadership in the state.
Baghel has accused Kalluri of "working as an agent" of Raman Singh's BJP government. Addressing a press conference Friday, the Congress leader also alleged that Kalluri had a role in the Jaggi murder case. Moreover, Baghel pointed out that a woman had levelled rape charges against the IG when he was posted in Balrampur, Sarguja.
"An officer who threatens to carry out another attack like Jhiram must be involved in that massacre. Kalluri has his finger on the weak nerve of this government. As a result, Bastar has turned into a lawless zone," Baghel alleged.
Also Read: AGNI Vs PANI in Maoist-affected Bastar: has Salwa Judum returned?